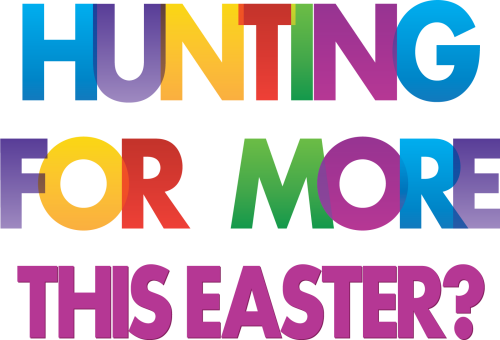 This Easter when the eggs are found and the baskets are unwrapped, will you feel satisfied or still be searching? Join us at St. Paul's for a celebration full of hope, joy, and meaning. Come and find more in your Easter through Jesus' resurrection.
Maundy Thursday - April 6
1:00, 3:30, and 6:30 pm
Holy Communion Services
Good Friday Tenebrae - April 7
1:00, 3:30, and 6:30 pm
Good Friday Tenebrae Bridge MKE - April 7
6:30 pm
Easter Traditional Services - April 8 and 9
Saturday at 5:00 pm
Sunday at 8:00, 9:30, and 11:00 am
Easter Contemporary Bridge Services - April 9
9:00 and 10:45 am
Easter Contemporary Bridge MKE Service - April 9
10:30 am
Livestreaming
The following will be livestreamed and will be available for viewing after the service:
Good Friday at 1:00 pm
Easter Traditional at 9:30 am
The Bridge Easter at 10:45 am
Easter Egg Hunt
We want to bring as many young children and families to our campus as possible to get to know our life-changing ministries that can help them build strong Christian families. With that in mind, we will be hosting an Easter Egg Hunt on Saturday, April 1, at 10:00 am, in the Trinity Gym. This is for children 8 and under. Register here.