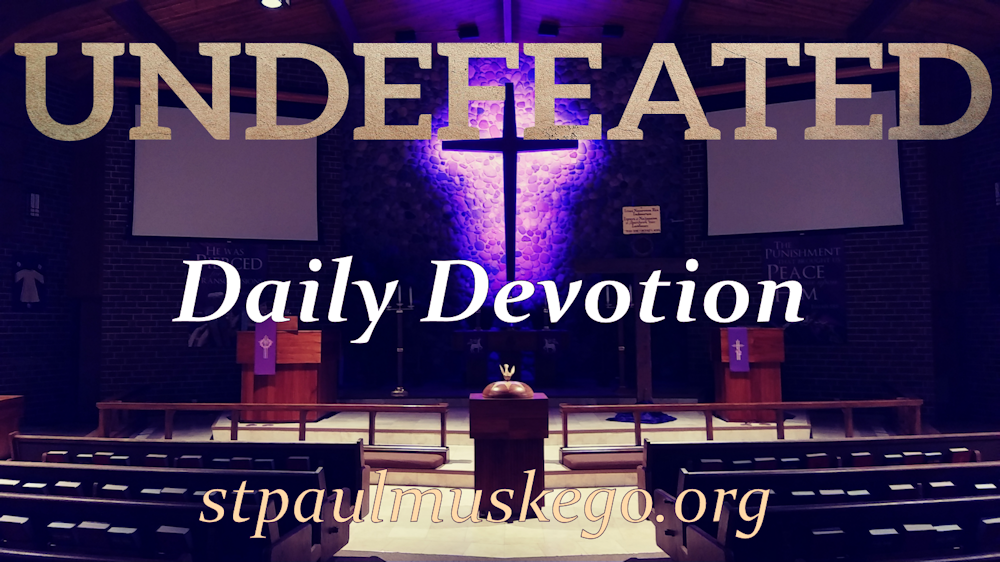 Click the image to watch today's devotion based on Deuteronomy 16-18 and Acts 7:37-60.

The highlight of today's readings is at the end of Acts 7. Stephen completes his defense before the Sanhedrin and is immediately dragged out to be stoned to death.

But Stephen was not alone! He saw the glory of God and Jesus standing at the right hand of the Father.

What a comfort for us! Even thought we may be in isolation, we are not alone! The glory of God is still present among us when we keep our eyes focused on the cross.

My prayer for you today is a hymn that we sang at the end of Wednesday Lenten services when I was young. Jesus, bless us as you blessed Stephen:

Hold thou thy cross before my closing eyes.
Shine through the gloom and point me to the skies.
Heaven's glory breaks and earth vain shadows flee.
In life, in death, O Lord, abide with me. Amen.
(Abide with Me - listen to it here.)

Our final Wednesday Lenten service will be available at 3:30 this afternoon. Click here.