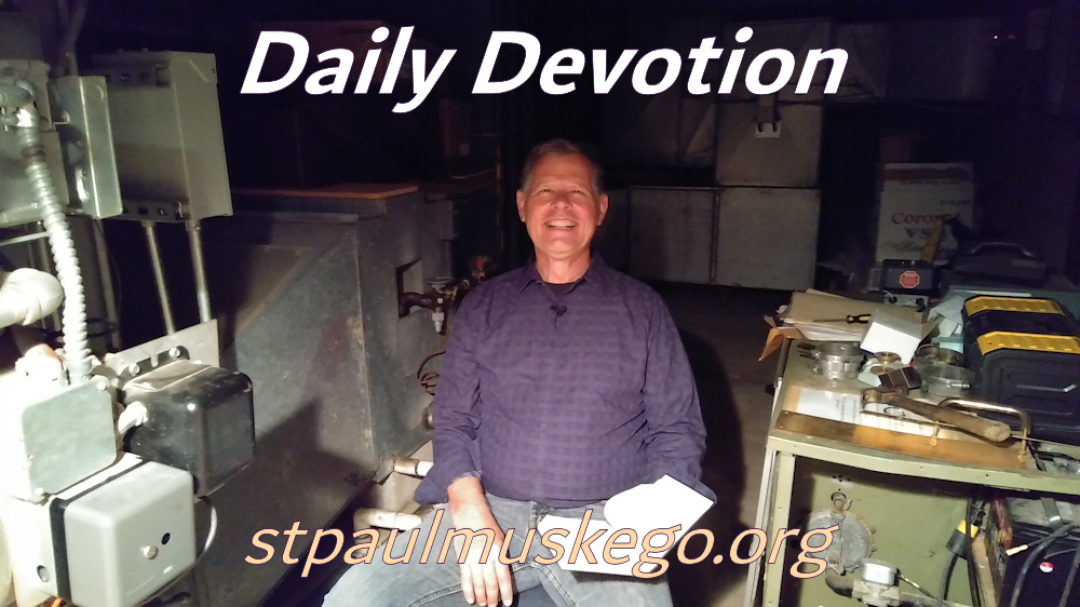 We live in the dark. Two years ago I recorded a devotion (watch it here) in the church's dark furnace room. We are "in the dark" so much of our lives.

Often we don't understand God's actions (His using a lying prophet in 1 Kings 22, read it here) and often we don't understand our own actions because of sin living in us (read Romans 7 here).

Even when you are "in the dark," know that you are not alone. The LORD is there in the dark. We may not understand his rule of the world, but we do understand his saving love, and that is enough. We may not understand the power of sin in our lives. We all have the same struggle. But we are not lost! "There is now no condemnation for those who are in Christ Jesus" (Romans 8:1).

We may be in the dark, but we are still "in Christ," and there we are safe.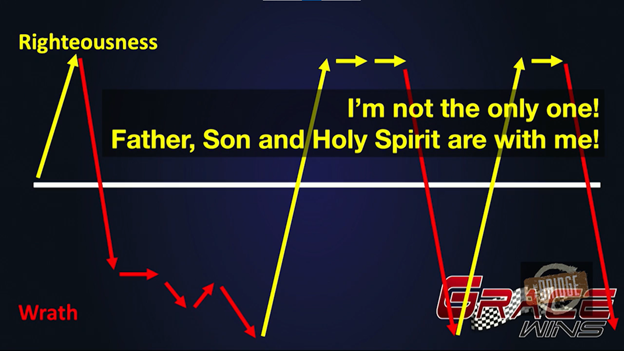 For further study, watch the Grace Wins Every Time message from three years ago, I used the "Righteousness/Wrath" graph to walk through the Apostle Paul's line of reasoning in Romans 1-7. The first part ends with the "struggle" of Romans 7. We are not alone. All of us experience the struggle.

There is a song interlude about "The Struggle," and then after the song, I explain the first half of Romans 8. We are not alone—we all struggle. But we are also not alone because Father, Son and Holy Spirit are with us in the struggle against sin.