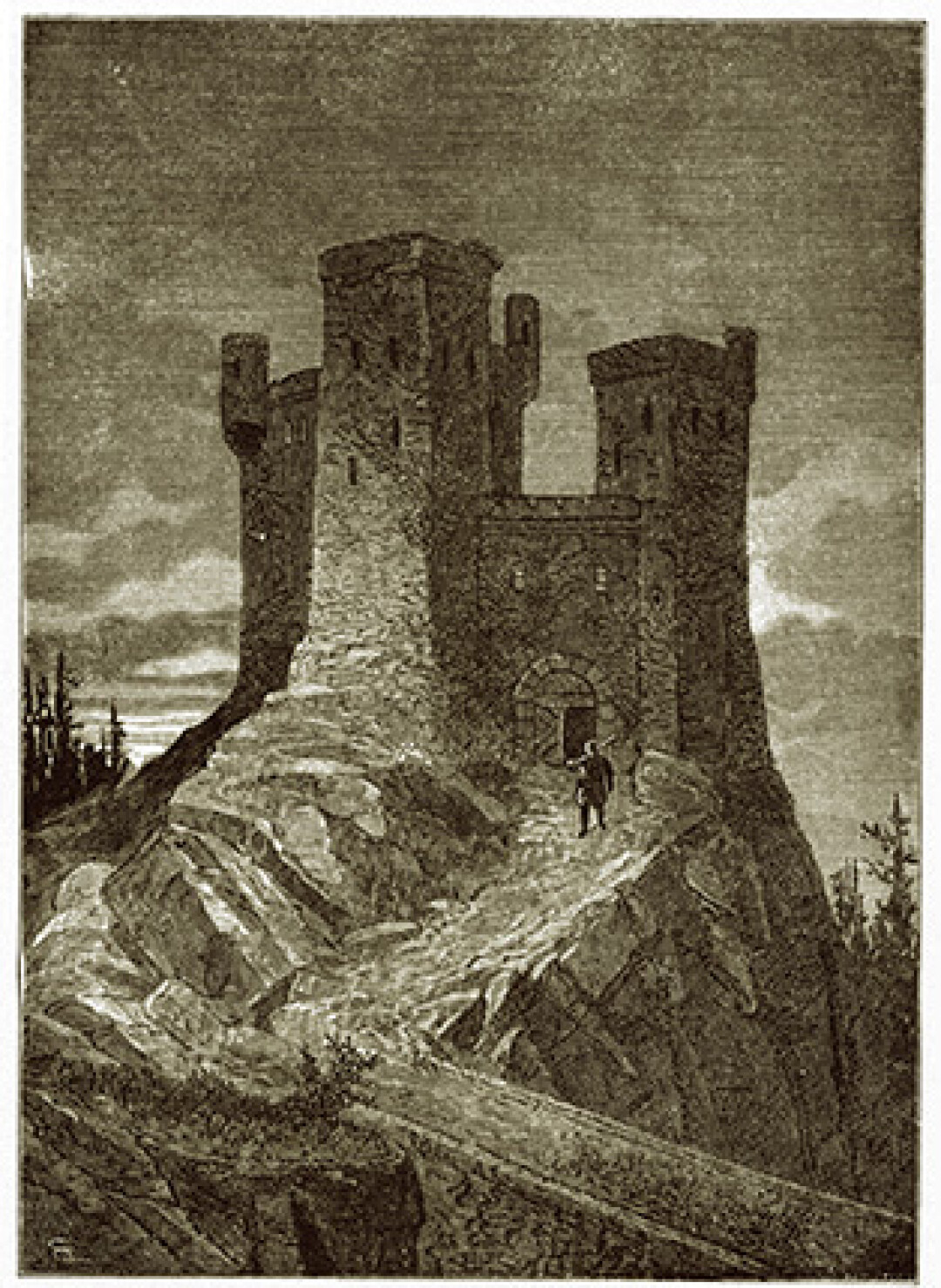 John Bunyan's Pilgrim's Progress has provided me with many vivid pictures of the challenges of our lives as Christians. "Christian" is the main character in his book, trying to get to the heavenly city. When the King's Highway gets rough, Christian and his companion cross into "By-path Meadow," an easier way. However, that is where they are captured by Giant Despair and cast into Doubting Castle. But the means of escape had always been with them - the key to get out was "Promise." Read the Cliff Notes version of this section here.

As you read Luke 7:18-35, it appears that John the Baptist is trapped in his own Doubting Castle. Jesus is doing amazing miracles, but John is stuck in prison. Is Jesus the one who was to come?

Jesus' answer pointed John back to the promises. Compare Luke 7:22 and Isaiah 35. The promises of God are the key to lift us out of despair and doubt. Even though I do not see God's hand working the way I think He should, I can trust his promises.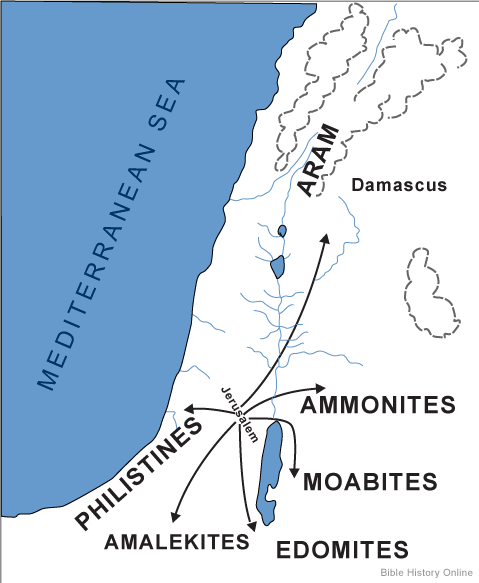 The expansion of King David's kingdom in 2 Samuel 6-8 can also reassure us. When things aren't going as we had expected (David's efforts to bring the Ark of the LORD to Jerusalem) and what we think are godly plans are not God's plans (David's plan to build a temple), we can look back and see how our God can fulfill his promises to Abraham by giving King David victories wherever he went (see map below) and ultimately in the birth of King David's greater son, our Savior Jesus.

Being attacked by Giant Despair and being imprisoned in Doubting Castle is not unusual for us Pilgrims. The key to escape is to remember the Promise. That's why I read God's Word daily. Thanks for being my companion on this daily pilgrimage!