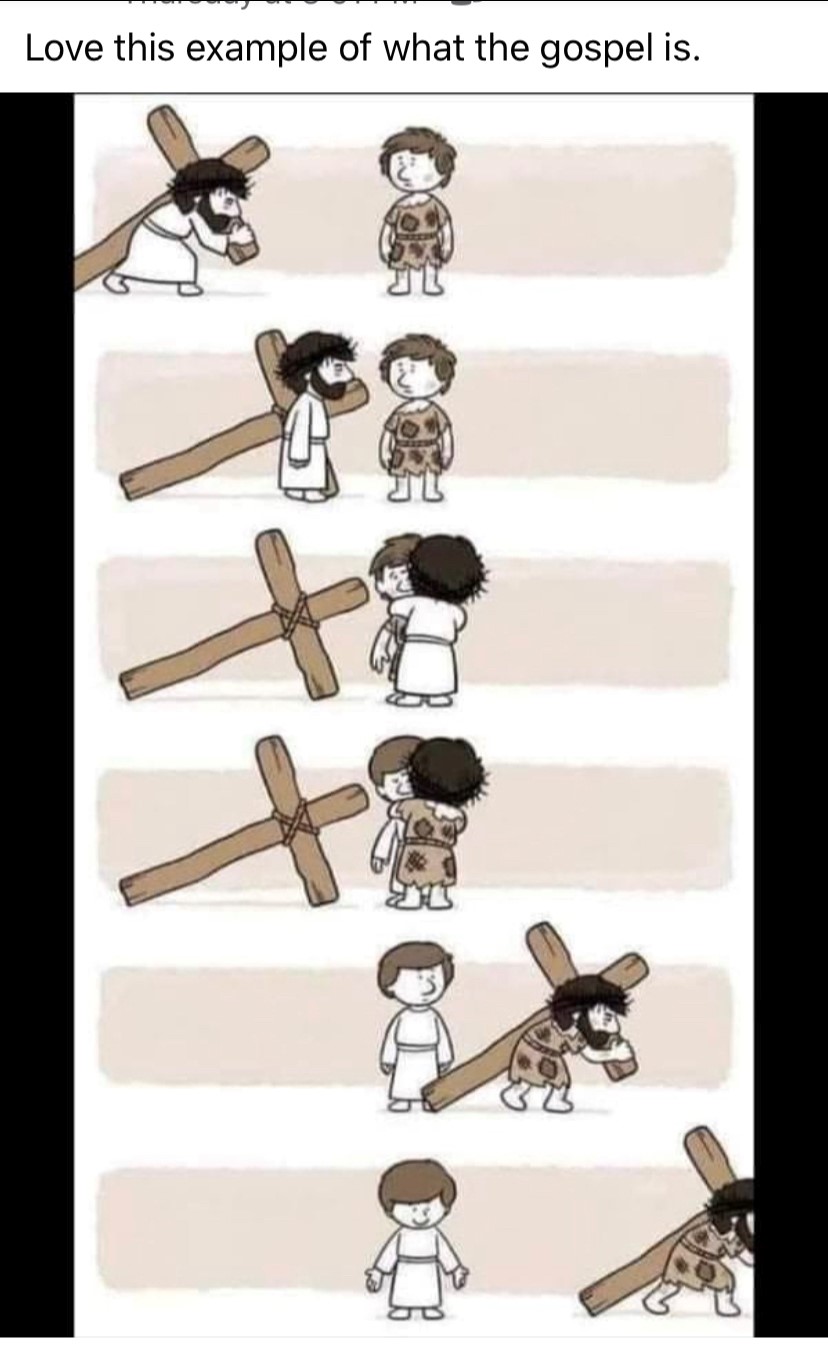 My thanks to Sharon, my sister in Christ, who shared this illustration with me yesterday. The timing was perfect as Isaiah reveals the Suffering Servant to be the one who "took up our infirmities." Begin today by reading Isaiah 52:13-53:12. This is the center, the most important part of the second half of Isaiah. "By his wounds we are healed."

Then go back and read the rest of our Old Testament lesson, Isaiah 51-52. Jerusalem (God's Church) is invited to celebrate because of the rescue that is to come.

Why do we need to read this now? Principal Fitzsimmons urged all of us to watch "The Social Dilemma" documentary on Netflix (click here for trailer) where the power of the internet and social media to influence our thinking is revealed. One person who watched it mentioned to me how suicides have increased. So many of us live in constant fear of what others think about us. Listen to the Holy Spirit speak to our generation through Isaiah's words:

"I, even I, am he who comforts you.
Who are you that you fear mere mortals,
human beings who are but grass,
13 that you forget the LORD your Maker,
who stretches out the heavens
and who lays the foundations of the earth,
that you live in constant terror every day
because of the wrath of the oppressor,
who is bent on destruction?

15 For I am the LORD your God,
who stirs up the sea so that its waves roar—
the LORD Almighty is his name.

I who set the heavens in place,
who laid the foundations of the earth,
and who say to Zion, 'You are my people.'" (Isaiah 51:12-16)

Read our Old Testament lesson and claim this truth for yourself and share it with everyone you love. Because of what Jesus has done, the LORD, the Creator of the world, claims you as His own!

This is the truth can protect us from the devil's attacks about which Peter writes in our New Testament lesson (read 1 Peter 5 here).

Prayer: Holy Spirit, we admit that the devil's lies are sometimes deafening. He uses every setback we experience to scream into our ears, "Failure!" "Unloved!" "Not good enough!" "Worthless!" Holy Spirit, speak into our hearts the truth that Jesus, the Suffering Servant, values us so highly that he took upon himself our failures and unworthiness. Holy Spirit, speak into our hearts the words of the Father as He claims us as His own: "You are my people!" Holy Spirit, speak into our hearts that we who suffer now are "call to His eternal glory in Christ." Restore us and make us strong, firm and steadfast. To Christ be the power for ever and ever. Amen (1 Peter 5:10-11).