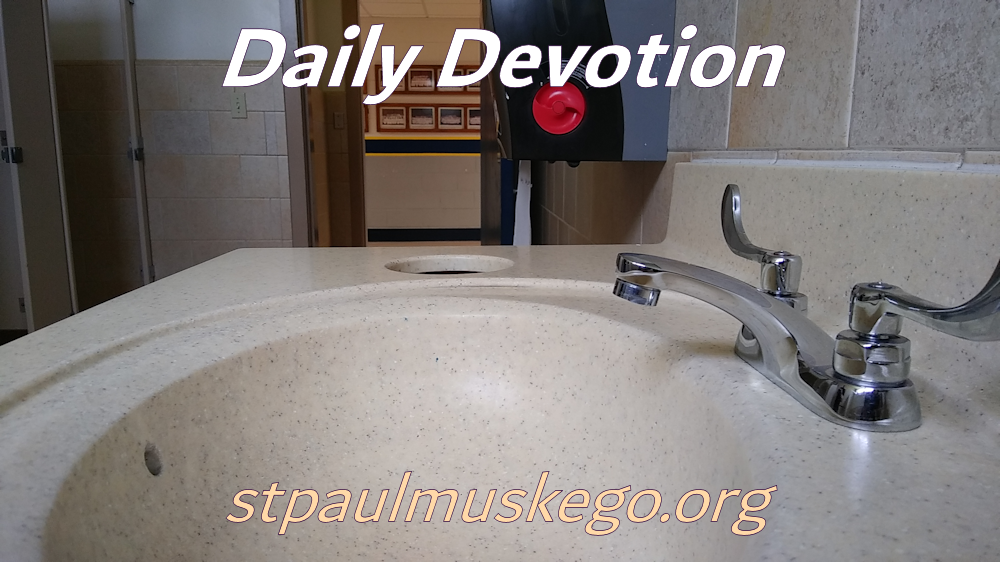 Some of you have experienced the pain of taking off your wedding ring. That is the pain our Savior God shares with us in our devotion for today. Watch it here. What is amazing is that our Savior God is ready to take back his unfaithful people. He wounded God's people in Old Testament times, sending the Assyrians to destroy them, but his ultimate goal is to heal them for eternity. Read Hosea 4-7 here. We too have experienced the wounds of our Savior God - pandemic, protests, personal crises without number. The prophet's invitation extends to each of us:

"Come, let us return to the LORD.
He has torn us to pieces
but he will heal us;
he has injured us
but he will bind up our wounds.
2 After two days he will revive us;
on the third day he will restore us,
that we may live in his presence.
3 Let us acknowledge the LORD;
let us press on to acknowledge him.
As surely as the sun rises,
he will appear;
he will come to us like the winter rains,
like the spring rains that water the earth" (Hosea 6:1-3).

The Apostle Paul had felt that healing hand of his Savior. That's why he was willing to risk his life to tell his story which actually is His Savior's story. Read Paul's defense in Acts 21:37-22:21 here.

St. Paul's Christ-Centered Care and Counseling Ministry

We are beginning the organizational preparations for our focused counseling and care ministry (personal/family counseling, support groups and life coaching). We are looking for individuals who are interested in serving 1) on a planning/oversight team and/or 2) assisting in the day-to-day operations of the ministry (support groups, lay counseling/coaching, etc.). If you are interested in serving in either of these capacities or would just like a little more information, contact Pastor Bonack at . Also, if you know of any professional counselors who may be willing to serve part time or full time at our facility, please let us know. Thank you!

Pre-K Begins after Labor Day

Our 3K and 4K ministry begins September 8, with an anticipated enrollment of 80. We offer a variety of options – half day or full day, number of days per week of your choice, and wrap-around care. If you would like to register your child, contact Pre-K Director Michele Drska at (414) 422-0320, ext. 144.

Worship With Us

Join us in worship this evening at 7 pm. The Wednesday service normally has a low attendance that provides for maximum social distancing. If you can't join us in person, join us in online worship.
God bless your service to your Savior God to today. May all that we say and do reflect our knowledge of his love.

Pastor Pete