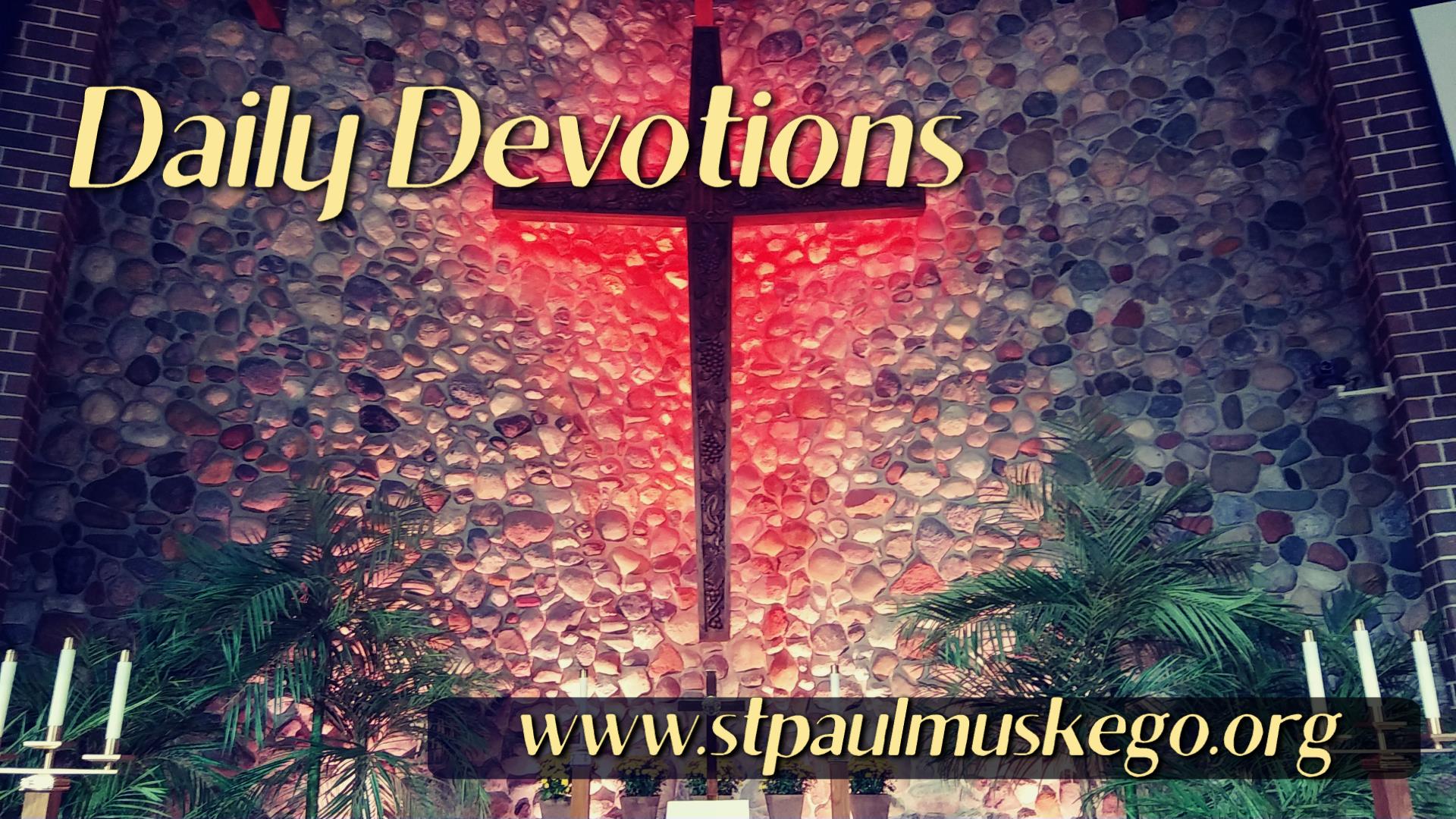 A clean conscience is a precious gift from God. We can find that gift in "the greater tabernacle" through the more precious blood. Watch today's devotion here. (Find a 2 minute 3D depiction of the Old Testament tabernacle here.)

Our reading from Jeremiah (find Jeremiah 9-10 here) illustrates why sin is called "dead works" or "acts that lead to death." Sin brought death upon the Israelites in the destruction of Jerusalem. Our New Testament reading (find Hebrews 8:7-9:15 here) takes us through the heavenly tabernacle to the place of cleansing.

Worship Links to Share

Find all our online resources here.

A Five Minute Overview of Our Christian Counseling Center Plans

The morning session of the "Responding to Abuse" seminar is not available for replay. The afternoon session is available. Watch it here.

The first five minutes of the afternoon session features Pastor Bonack sharing our vision for our Christian Counseling Center. He has begun his field training and will graduate with a master's degree in mental health counseling next spring.

May our Christian Counseling Center help us to bring the healing power of Jesus' blood to many more people. It is part of our mission that "by every possible means we bring every person within our area of influence closer to Christ."

Pastor Pete