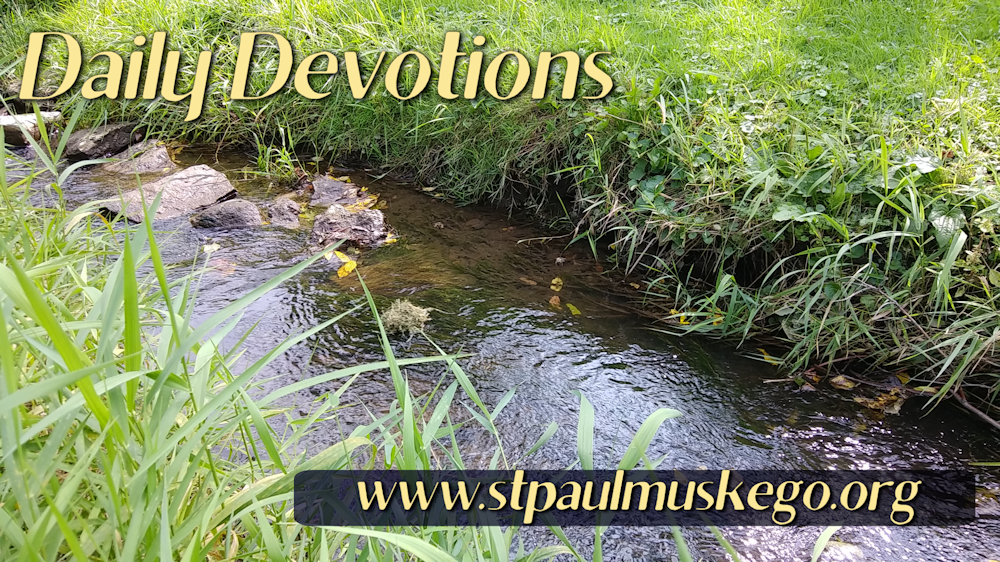 Today's lesson was filmed on the bridge on the south side of campus. Watch the devotion here.
Our Old Testament lesson (Isaiah 37-38) is part of a historical bridge. The first half of Isaiah (chapters 1-35) focused on the Assyrian Empire as God's instrument of judgment. The second half (chapters 40-66) offers comfort for God's people 100 years later who suffer exile in Babylon.
Our New Testament lesson (Titus 2:11-3:15) reveals God's grace as the bridge that brings us across to a new life of forgiveness and dedication to God.
Worship with Us This Evening

Join us this evening at 7 pm for in-worship. The lower attendance on Wednesdays provides for an in-person worship experience that allows for maximum social distancing.

Subscribe to our YouTube Channels

Subscribe to our YouTube to find our worship services and devotions.
God bless your day!

Pastor Pete