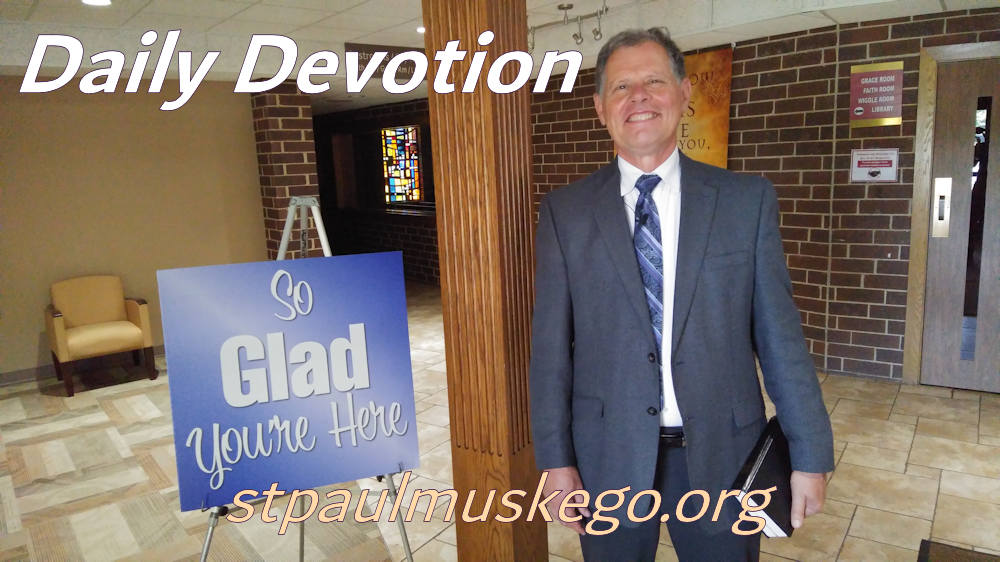 We are reading through some of the darkest times of the Old Testament. Baal worship was established as the national religion in the northern nation of Israel under King Ahab and his descendants. In the southern nation of Judah, Athaliah, the queen mother and a member of Ahab's family, murdered the entire royal family so that she could reign alone.

But God's plan was still going to be carried out. Watch the video introduction our readings here. There are some surprises that happen in the temples in 2 Kings 10-11 (find it here). There are some surprises in God's church in the New Testament as well. (Read Romans 10:14-11:10). In the midst of the surprises, know that God's plans will succeed.

Worship With Us

If you have not yet had a chance to worship with us, join us in person on Wednesday at 7 pm or join us online today.
Outdoor Worship

Next weekend, we will have an outdoor worship service at 10:30 in which we will celebrate the installation of three of our teachers (Mr. Wetzel in his new role as Director of Curriculum, Instruction and Technology, Mr. Sievert as our 5th grade teacher, and Mrs. Abramowski as our music teacher).

The worship schedule next weekend will be:
Saturday at 5 pm
Sunday at 7:45 am
Sunday at 9:15 am
Sunday outdoors at 10:30 am (livestreamed)
Wednesday at 7 pm
It is likely we will have one or two more outdoor services this fall to provide a comfortable worship atmosphere for as many as possible.

Bible Studies

We are offering several online Bible studies.
Every other Sunday evening for the 18 - 25 year old generation. Contact Mike Westendorf at
Every other Wednesday evening study of GroupWork. Reply to this email for more information.
The weekly Following the Promise study with Pastor Nate. Contact him at
Pray for our Schools

Today we will be privileged to see many of our parents and children come into our school for the first time in months as they register for the new school year. May our gracious God bless our efforts to bring back our students to face-to-face instruction. If you have questions about our school, please reach out to Principal Fitzsimmons at

Your brother in Christ,

Pastor Pete