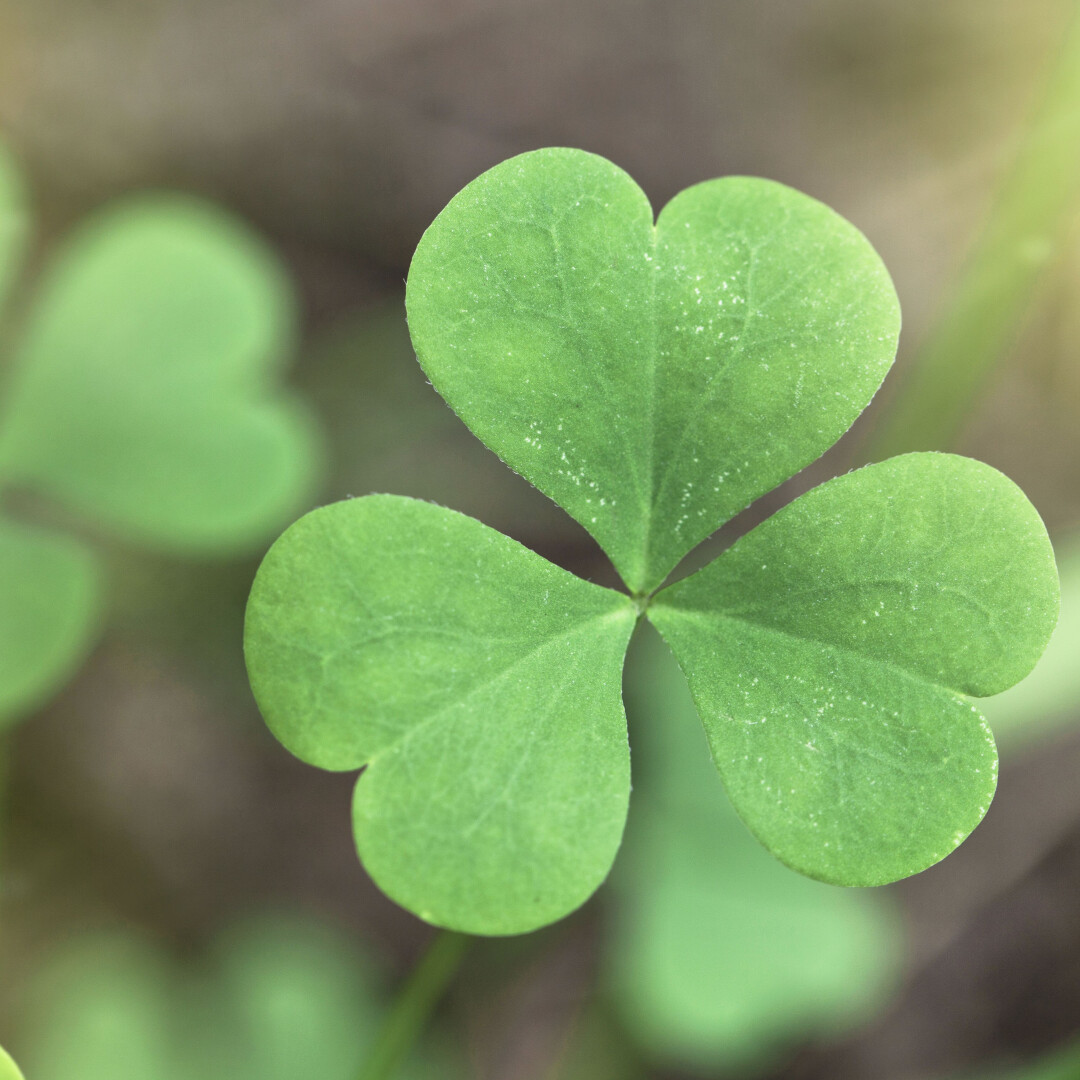 Happy St. Patrick's Day!

On March 17, 461 A.D., Saint Patrick, Christian missionary, bishop and apostle of Ireland, died at Saul, Downpatrick, Ireland.

Legend has it that St. Patrick used the three-leaf clover to illustrate the Trinity to the Irish.

Why Corned Beef?

Did you know that corned beef is not really an Irish food? Pork and bacon were more common in Ireland. Irish Americans began to substitute corned beef because it was cheaper.






Cabbage, not Celery?

You may eat corned beef and cabbage today. Why is celery in this St. Patrick's Day email?

In our Old Testament lesson for today (Numbers 19-20) the LORD commands Moses to make "the waters of cleansing." When a person was unclean, you would dip a stock of hyssop (see photo) into the water and sprinkle it on the unclean person.

I don't have any of hyssop around the house. I use a leafy celery stalk as my stand-in.

"Cleanse me with hyssop," King David prayed in Psalm 51:7 after he became "unclean" because of his adultery with Bathsheba and murder of Uriah (2 Samuel 11).

I need a "water of cleansing" because life is unclean.
My contact with death makes me unclean. In Numbers 20, both Moses' sister and brother die. Even if God allows me to live to the ripe old age of Miriam and Aaron, I cannot avoid the touch of death."The wages of sin is death" (Romans 6:23). In fact,

the sermon text

for this weekend, Paul says that we live in a "body of death." I need cleansing!
My arrogance makes me unclean. In Numbers 20, Moses does not honor God. Rather than speaking to a rock so that water would come out, he strikes it, "Must we bring water

out of a rock." Where have we taken credit rather than given glory to God?
My cowardice makes me unclean. A young man fled away naked in our Gospel lesson. This is likely an autobiographical comment by the author Mark. We know he lived in Jerusalem at the time, and that is mother's house was a meeting point

(Acts 12:12). How often haven't I been afraid and failed to trust my Savior?
My hypocrisy makes me unclean.

Judas betrayed Jesus with a sign of affection. Hypocrite! Perhaps easier for me to see in myself is all the times I have judged the hearts of others, condemning them of hypocrisy.
I need that cleansing because in the New Testament lesson, Mark 14:43-65, Jesus warns, "You will see the Son of Man sitting at the right hand of the Mighty One and coming on the clouds of heaven." Frightening words for the members of the Sanhedrin who condemned him. Frightening words for us who are unclean!

"Arise and be baptized, and wash away your sin" (Acts 22:16). You also have been sprinkled with the water of cleansing. You have been made holy, cleansed by the washing with water through the word (Ephesians 5:26).

Rock of Ages, cleft for me,
let me hide myself in thee;
let the water and the blood,
from thy wounded side which flowed,
be of sin the double cure;
save from wrath and make me pure.

Nothing in my hand I bring,
Simply to Thy cross I cling;
Naked, come to Thee for dress;
Helpless, look to Thee for grace;
Foul, I to the fountain fly;
Wash me, Savior, or I die. Amen.

On this St. Patrick's day, when you see the shamrocks, notice the three heart-shaped leaves. Let it be a reminder of the day the Father, the Son and the Holy Spirit spoke from their heart the words of love as you were sprinkled with the New Testament water of cleansing. "You are my son/my daughter, whom I love. With you I am well-pleased." Amen.