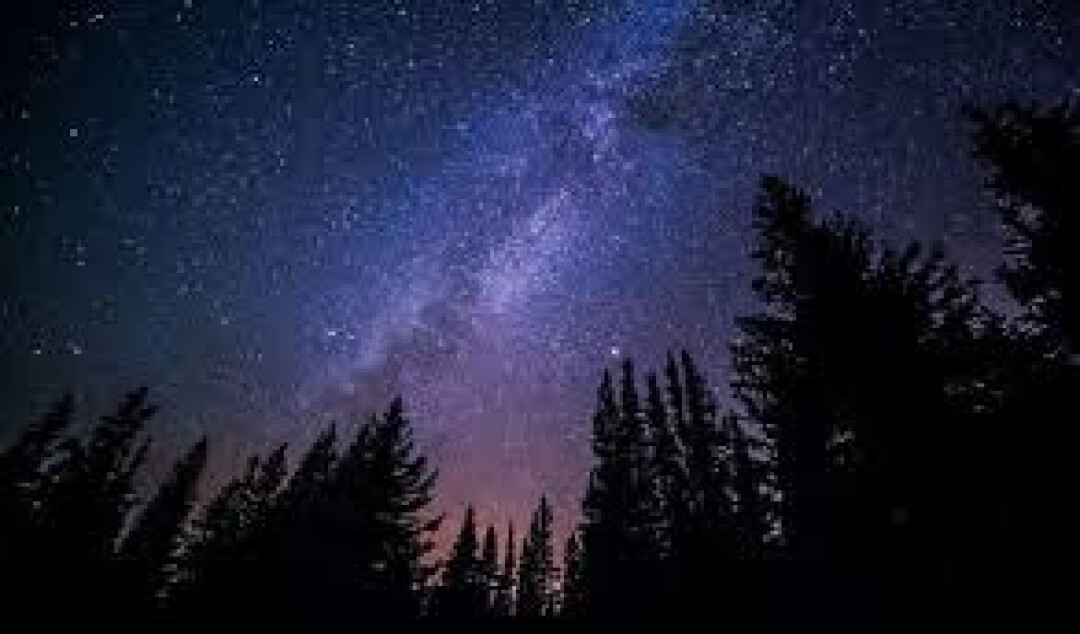 Often at night, in the darkness, Satan attacks. The sins, the failures, the pains of the day settle over us in the darkness.

Yet, it is at night that we can see the farthest. At night, even with the naked eye, we can see stars that are millions of miles away.

Imagine Paul's view on those dark nights as he traveled from one place to the next. Sleeping under the stars, he saw the darkness of sins of the past. He had been there at the stoning of Stephen, giving approval to his death (Acts 7:54-8:1). He had breathed out "murderous threats" and put countless Christians, men and women, into prison (Acts 9:1-2). The darkness of sin and guilt and pain must have been oppressive.

But that darkness also allowed Paul to view the light of God's grace more clearly. The risen Christ had appeared to him (Acts 9:4-6). Not only did he get physical sight (Acts 9:18), he saw the Savior's forgiving love. "Christ Jesus came into the world to save sinners, of whom I am the worst" (1 Timothy 1:15).

In addition to that incredible view, he shares in our reading for today (find 2 Corinthians 12 here) his experience seeing the glories of heaven.

It is this view of God's grace that sustained Paul when he struggled with his "thorn in the flesh, the messenger of Satan to torment" him.

If you struggle in the darkness, go back and see Paul's view of God's grace. Go back and see what he was willing to suffering for the sake of Christ (2 Corinthians 11:23-29). Go back and recognize the signs of his divine calling as an apostle (signs, wonders and miracles--2 Corinthians 12:12). Let him convince you that his view of God's grace is true.

Then, in the darkness, when we see God's grace as Paul did, we can trust that God's words to Paul apply to us as well: "My grace is sufficient for you, for my power is made perfect in weakness" (2 Corinthians 12:9). Even in my failures, the light of God's grace shines and he is glorified. That is enough.

This view of God's grace is the wisdom that "brightens a person's face and changes his hard appearance" (Ecclesiastes 8:1). King Solomon continues to lament in Ecclesiastes 7-9 (read it here) that so much of this world "under the sun" appears to be meaningless. Death comes to us all, the wicked and the good. All our dreams for the future, all our joys and accomplishments and the stories we loved to tell… in a generation they will all be forgotten.

It is only by faith that that we see life and purpose beyond life "under the sun." Only by faith do we see through the darkness and view God's grace in Christ.

Prayer: Lord, in the darkness, let us view the light of your grace. Amen.