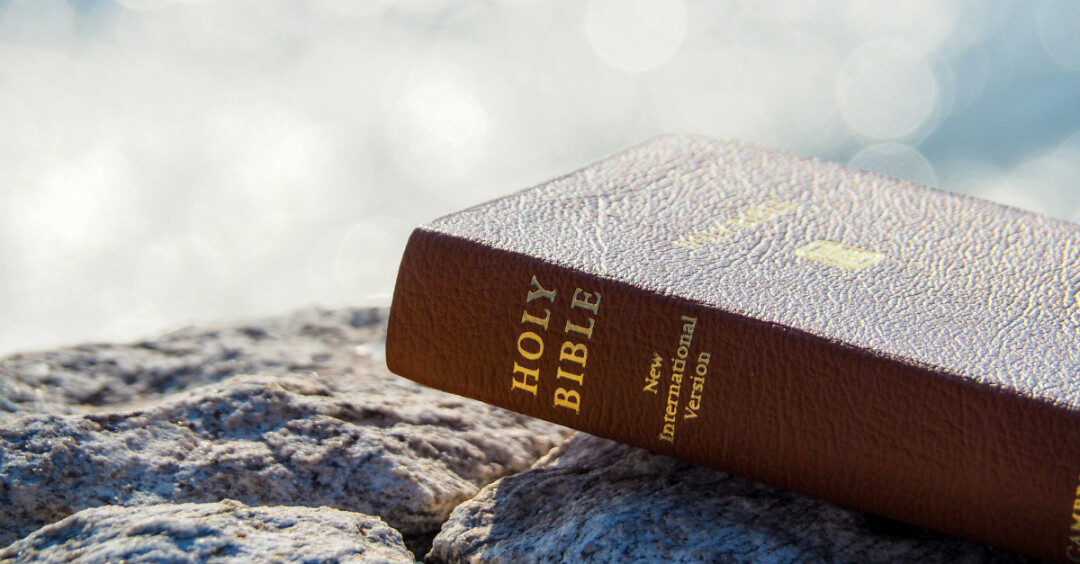 In one of our baptismal services, we read together these words from Luther's Small Catechism:

Baptism means that the old Adam in us should be drowned by daily contrition and repentance, and that all its evil deeds and desires be put to death. It also means that a new person should daily arise to live before God in righteousness and purity forever.

When I memorized this as a child, they were just words. I couldn't understand them.

Our reading from yesterday ended with a similar, confusing picture:

You were taught, with regard to your former way of life, to put off your old self, which is being corrupted by its deceitful desires; to be made new in the attitude of your minds; and to put on the new self, created to be like God in true righteousness and holiness (Ephesians 4:22-24).
Put off the old self?
Drown the old Adam?
Put on the new self?
A new person arises?
Today's reading (Ephesians 4:25-5:16) makes these pictures practical.

Put off the old? Drown the old Adam? It is simple:
Don't lie.
Don't let the sun go down on your anger.
Don't steal.
Don't use foul language.
Don't give even a hint of being sexually immoral.
Put on the new? Let the new person arise? It is simple:
Speak the truth.
Share with those in need.
Forgive one another.
Be kind to one another.
Simple commands. Difficult to keep. Paul lived in evil days where the society around him could negatively impact his life. We too live in evil days in which the society has impacted us.

That's why I started with the reference to baptism. Daily go back to your baptism.

"Repent and be baptized, every one of you, in the name of Jesus Christ for the forgiveness of your sins. And you will receive the gift of the Holy Spirit" (Acts 2:38).
In the waters of baptism, the Father assures you the sins of your old Adam or old self are washed away.
In the waters of baptism, the Father gives you the Spirit who creates the new self or new person with the strength to live a new life.
Go back to your baptism and claim that forgiveness. Go back to your baptism and claim anew the power of the Spirit–to God's glory.

A Hard Section to Read

It is hard to pay attention as we read through this part of Isaiah (Isaiah 13-16). You might want to watch (again) the 8 minute video introduction to the first half of Isaiah to follow the prophet's line of thought (click here).

The comfort of this "judgment on the nations" section is that the world is never spinning out of control. Our God even controls the ungodly nations around Israel. Today he controls pandemics and wars and droughts and floods and... whatever we are struggling with.

An interesting side note is that God's judgment on the king of Babylon includes a reference to him as the Morning Star or Lucifer (Isaiah 14:12). The Lord will bring judgment on this prideful king.

In the midst of these messages of judgment is good news for God's people:
"The LORD has established Zion, and in her his afflicted people will find refuge" (14:32).
"In love a throne will be established; in faithfulness a man will sit on it--one from the house of David--one who in judging seeks justice and speeds the cause of righteousness" (16:5)
Prayer: Father, the pride of the king of Babylon rises in my heart too. The pleasure that the Philistines and Moabites had in seeing their neighbor Judah suffer--that pleasure has resided in my heart too. I have celebrated when my enemies have been embarrassed. Open my eyes to see the judgment you have brought upon nations and individuals in the past so that I daily come to you in trembling because of my sins and daily claim anew the washing of forgiveness I received in my baptism and daily claim anew the power of the Spirit to live a new life to your glory. In Jesus' name I pray. Amen.