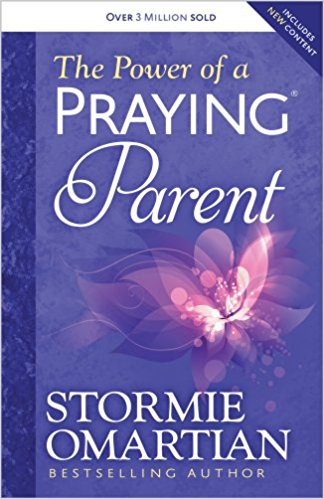 This weekend we will be celebrating Father's Day by beginning a new message series: "Prayer is Powerful!" This week we see Moses standing in the breach. Read the account here.
As part of our celebration we will be giving away 300 copies of the book The Power of a Praying Parent, one to every family or individual who wants to be praying for children in their lives.
This is what one of my co-workers wrote about this book:
Awesome! Awesome! Awesome! I saw this flyer (see attached) in the women's restroom Monday while at work and I just got mine in the mail this afternoon. The church as a whole really needs to step up and out of their comfort zones and be bold enough to reach out to others without fear of what they might say. Kudos to you for offering the book as well. I read it years ago and chose 30 "hot topics" to pray for my kids—one for each day of the month and on the 31st I pray for any special needs not already covered. I did the same for my marriage and now I have revised the list to focus on my unique single-parent needs. Way to go! I'll be praying for a powerful response of lives changed like never before and boldness on behalf of the saints to do what we are called to do in the first place... bear one another's burdens.
You are being prayed for! And prayer is powerful! See you this weekend in person or online. Invite a friend to join you!
Traditional Worship: Sat @ 5 pm, Sun @ 7:45 & 9:15 am, Wed @ 7 pm Contemporary Worship: Sun @ 10:45 am The Bridge: Sun @ 10:15 am Childcare is available at all Sunday services except 7:45 am.
Watch The Bridge Livestream: Sun @ 10:15 am
God grant you a wonderful Father's Day weekend celebrating dads whose love and care are a reflection of our Heavenly Father's love and care.
Pastor Pete