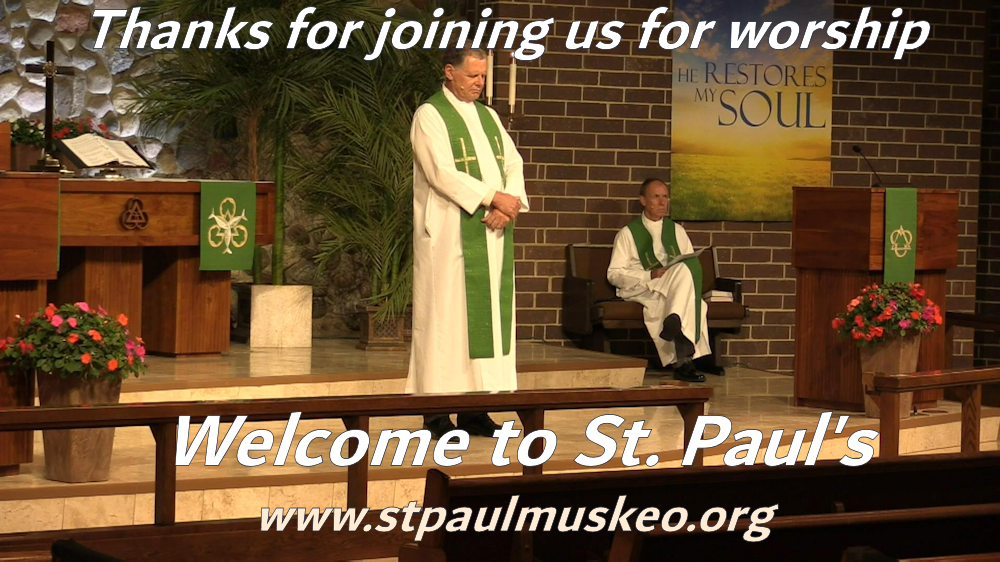 Our Traditional Weekend Worship is available for viewing here. We are continuing our message series on the last five chapters of Romans entitled In View of God's Mercy. Today it is our prayer that our God does the impossible in us - that he enable us to "Love Unhypocritically."

This week's Kids Club Family Lesson (click here for resources or see attached) studies the miracle of unhypocritical love that David has for King Saul.

Our Readings for Today

Our Old Testament lesson (find 2 Kings 6-7 here) records a number of impossible things our God did.
An axhead floats - God can do the impossible regarding the little things in life.
God's angel armies can keep us safe. Elisha's comment to his frightened servant can comfort us in so many situations: "Don't be afraid. Those who are with us are more than those who are with them" (2 Kings 6:15-17).
God dramatically changes life situations. The famine in Samaria is lifted. Impossible! But not for God. COVID-19 has allowed us to see how God can change life situations dramatically in ways that we thought were impossible. Especially as schools prepare to return this fall, let us pray for the "impossible" that God will allow a wonderful school experience for all our families and children. Will he do it? I don't know. But I know that he can!
In our New Testament reading (find Romans 9:1-29 here) Paul reassures the Romans that our God can carry out his plan or purpose (see Romans 8:28). If God's plans do not fail, then why aren't all the Jews believers in Christ? The theme of this section is: "It is not as though God's word had failed. For not all who are descended from Israel are Israel" (Romans 9:6). Our God does the impossible - preserving the remnant (Romans 9:27).

Prayer: Father in heaven, do the impossible. Work the miracle of faith in our hearts and in the hearts of those around us. Use us to draw people to your Son by showing unhypocritical love. Do the impossible and bring the pandemic and the disruptions of life to an end. Yet not our will, but your good and gracious will be done. Amen.