Mother's Day is a time to thank God for all the gifts he has given us through our moms. For many of us, those gifts include the faith that has been handed down to us.
Over the last few weeks, I've been so encouraged by the confessions of faith people have shared with me.
Amanda sent me this picture that perfectly fits with our message this weekend based on John 14:1-6. There is one way an eternal home filled with love.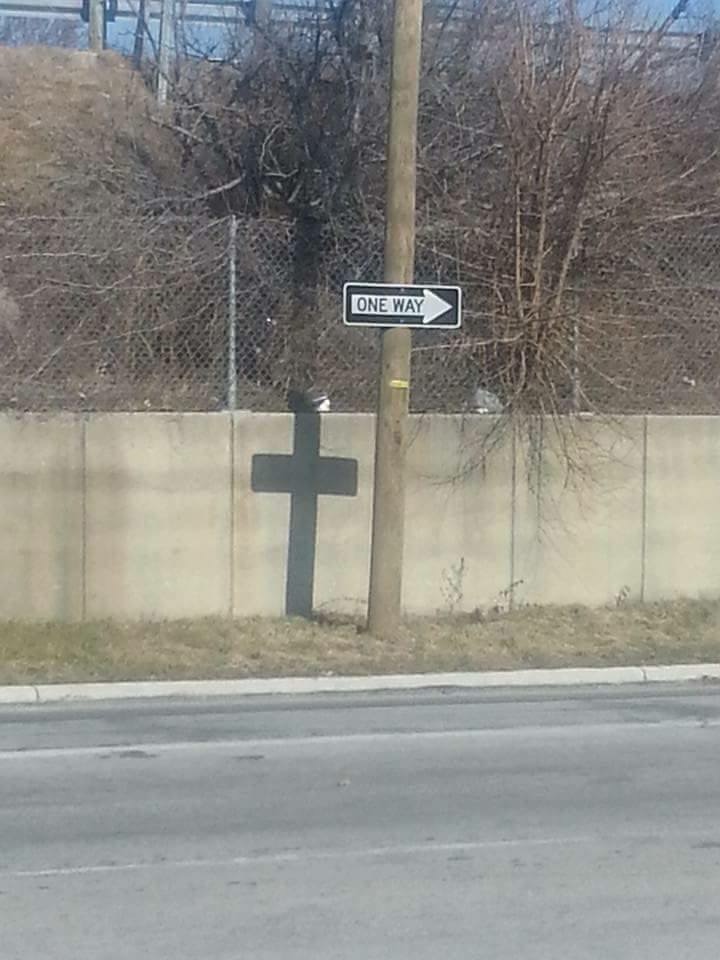 Ken sent me this devotional thought on our "Empty" series:
We are all like children compared to God. Think about a child who wants candy. The adult says no because the child has not eaten her lunch. The child continues to ask and gets more and more upset. The adult does not give in because he knows that the child cannot survive on candy alone. The adult is doing what is best for the child. The adult has wisdom and experience that the child does not have. Nevertheless, the child thinks she is right. The adult is not being fair. The adult does not care about them.
The point is that God has different goals from us. He has a different agenda than we do. In order to "learn the secret of being content," we need to stop pouting and think like he does. "I resolved to know nothing but Christ crucified."
The reason we feel empty is because we want the wrong things. We want health and wealth and a trouble free life. Jesus promises us trouble. We should welcome problems like James says.There is something wrong with wanting the things of the world when those things pull us away from God. We all have to be willing to sacrifice Isaac on the altar. Every minute of every day.
In addition, I see the incredible gifts that God gives his people. I so enjoyed the video that Mike and some of his students developed about a young man named Elliot. It is 15 minutes, but incredibly well done! God is glorified! (1 Corinthians 10:31)
Would any one of these confessions been made without the help of moms along the way? Join us this weekend as we celebrate the gift of home and the gift of moms!
Worship Schedule
Traditional Services: Sat @ 5 pm, Sun @ 7:45 & 9:15 am, Wed @ 7 pm
Contemporary Service: Sun @ 10:45 am
The Bridge: Sun @ 10:15 am (Communion service at 9:45 am)
Childcare available at all Sunday services except 7:45 am.
Kids Club
Kids Club wraps up for the spring on May 21st. If your child hasn't been involved yet, give them just a taste by joining us for these last two weekends. Learn more here.
School Enrollment Open
We are accepting enrollment for our 3K – 8th grade school for the fall. Click here to schedule a time to visit with our Principal Seth Fitzsimmons. God grant you a blessed weekend. Pastor Pete