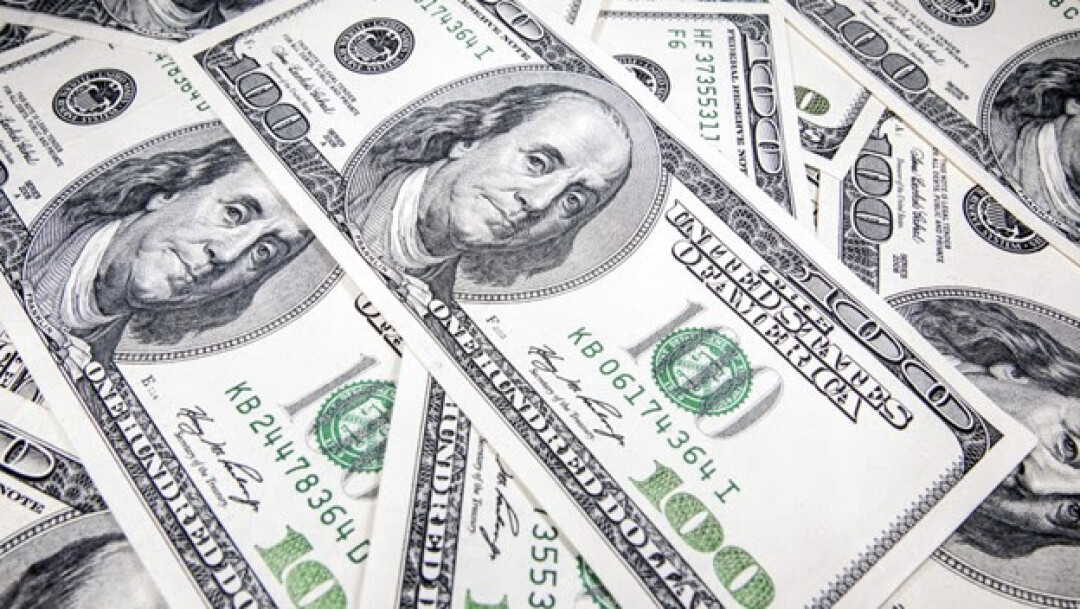 Ecclesiastes 10-12 challenged me today.

"Money is the answer for everything"? (Ecclesiastes 10:19) That can't be right! I looked it up in all English translations. Check it out for yourself. The translation is correct. The meaning challenges us!

This verse led me to skim back over this book and review Solomon's view of wealth. The entire book speaks of the meaningless of life "under the sun," apart from God, including the gathering of wealth. Money does not bring meaning to life.

That review of Ecclesiastes leads me to conclude that Solomon is quoting the world's foolish view of money: "If you have money, you have everything you need." Today's newspapers and tabloids about the rich and famous show the folly of that way of thinking.

The more important question is: Do I fall into this foolish way of thinking? Is money the answer? Do I find security and comfort in a bank account total? Or am I mindful that apart from my Creator, no amount of money has any meaning?

The final chapter is Solomon's elegant way of saying, "Growing old isn't for sissies." I didn't understand some of the comparisons until an elderly seminary professor helped me see them. Perhaps you would appreciate the same help.

Remember your Creator
in the days of your youth,
before the days of trouble come
and the years approach when you will say,
"I find no pleasure in them"—
2 before the sun and the light
and the moon and the stars grow dark,
and the clouds return after the rain; (Your eyesight diminishes)
3 when the keepers of the house tremble,
and the strong men stoop, (Your legs grow weak.)
when the grinders cease because they are few, (Your teeth fall out.)
and those looking through the windows grow dim; (Your eyesight is bad)
4 when the doors to the street are closed (You aren't able to get out anymore)
and the sound of grinding fades; (You can't hear.)
when people rise up at the sound of birds, (You can't sleep.)
but all their songs grow faint; (but you can't hear.)
5 when people are afraid of heights
and of dangers in the streets; (Fears grow as strength diminishes.)
when the almond tree blossoms (Your hair turns white.)
and the grasshopper drags itself along
and desire no longer is stirred. (Your energy level diminishes.)

Yes, remember your Creator now. Days will come when your faith is challenged—by disaster, financial ruin, by loss of health. The goal of life isn't money. It is a relationship with your God.

Now all has been heard;
here is the conclusion of the matter:
Fear God and keep his commandments,
for this is the duty of all mankind (12:13).





New Testament Reading

Our New Testament lesson (2 Corinthians 12:14-13:14) brings our study of this troubled congregation to a close. Paul had spent 18 months in Corinth on his second missionary journey.

Sadly, where the Lord worked so powerfully to bring people to faith in this large metropolis, Satan was also at work. In his letters, Paul deals with division in the congregation, the turning of a blind eye to sin in their midst, a misuse of Christian freedom, and a new set of leaders ("super apostles") arising who disparaged Paul's ministry.

Paul wrote 1 Corinthians while he was in Ephesus on his third missionary journey, He must have made a quick trip to Corinth to try to deal with the issues. Then he sent his co-worker Titus to help them. Finally, he started on his way to Corinth to deal with the issues in person. He wrote this second letter to the Corinthians while he was on that journey in Macedonia (northern Greece).

Despite all these issues and efforts, you still see Paul's love for his brothers and sisters in Corinth. He continues to serve them. He continues to remain confident in the Spirit's power to work in them. He continues to seek the best for them. "I will very gladly spend for you everything I have and expend myself as well" (12:15).

God grant each of us the spirit of the Apostle Paul as we work together as brothers and sisters in Christ.

"May the grace of the Lord Jesus Christ, and the love of God, and the fellowship of the Holy Spirit be with you all. Amen."