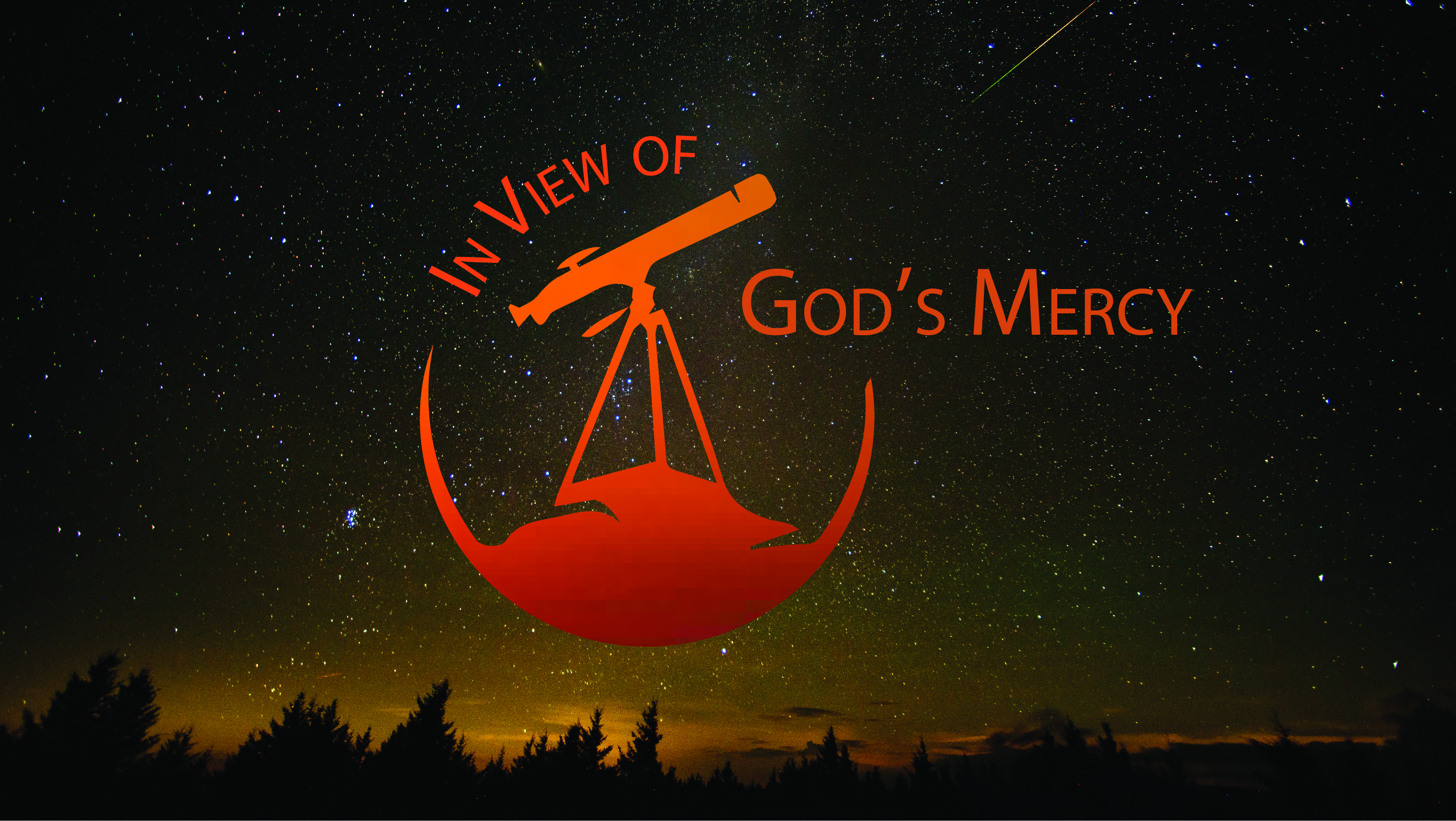 The Apostle Paul lived a life "in view of God's mercy." What else could drive him to put up with the rejection and the suffering of which he "boasts" in 2 Corinthians 11 (read it here)? What comfort is ours as we read the sufferings that Paul endured! He did not give up in the face of all these sufferings because he had seen Jesus risen from the dead. He knew that in Christ eternal life was his. This is what gave meaning to all his suffering.

Our Old Testament reading (find Ecclesiastes 4-6 here) reminds us that apart from Christ, nothing has meaning in life. Wealth? Advancement? It will all be gone - poof - like your breath on a cold day.

When we live "in view of God's mercy," we seeing meaning and purpose as we live for him who died for us and rose again.

New Message Series Begins Today

This weekend we begin a new message series based on Romans 12-16 entitled "In View of God's Mercy." Watch the one minute trailer here.

Join us for worship this weekend!
Because of the state-wide mask order, we ask that in Christian love you wear a mask as you join us for indoor worship unless there are medical reasons that make it impossible for you. Thank you for your voluntary compliance.

Kids Club

Attached is this week's Kids Club Family Lesson. May we continue to help our children respond with Samuel: "Speak, Lord, your servant is listening."

Bible Studies

As he introduces the online worship, Pastor Nate mentions that one Following the Promise section is just ending and he has just begun another with about 45 people between the two groups. God be praised. If you would like to join him in this review of God's promises to you, just reply to this email and I'll connect you.

I will be leading a Bible study based on GroupWork again on Thursday, August 13 at 7 pm. Join us as we deal with the issue of speaking in tongues and the greatest spiritual gift as we study 2 Corinthians 12-14. Register your interest by replying to this email.

Global Leadership Summit

Register here for this life changing two day event coming up this Thursday and Friday. Your business, your church, and your community will benefit when you grow in your leadership ability.

God bless your worship!

Pastor Pete