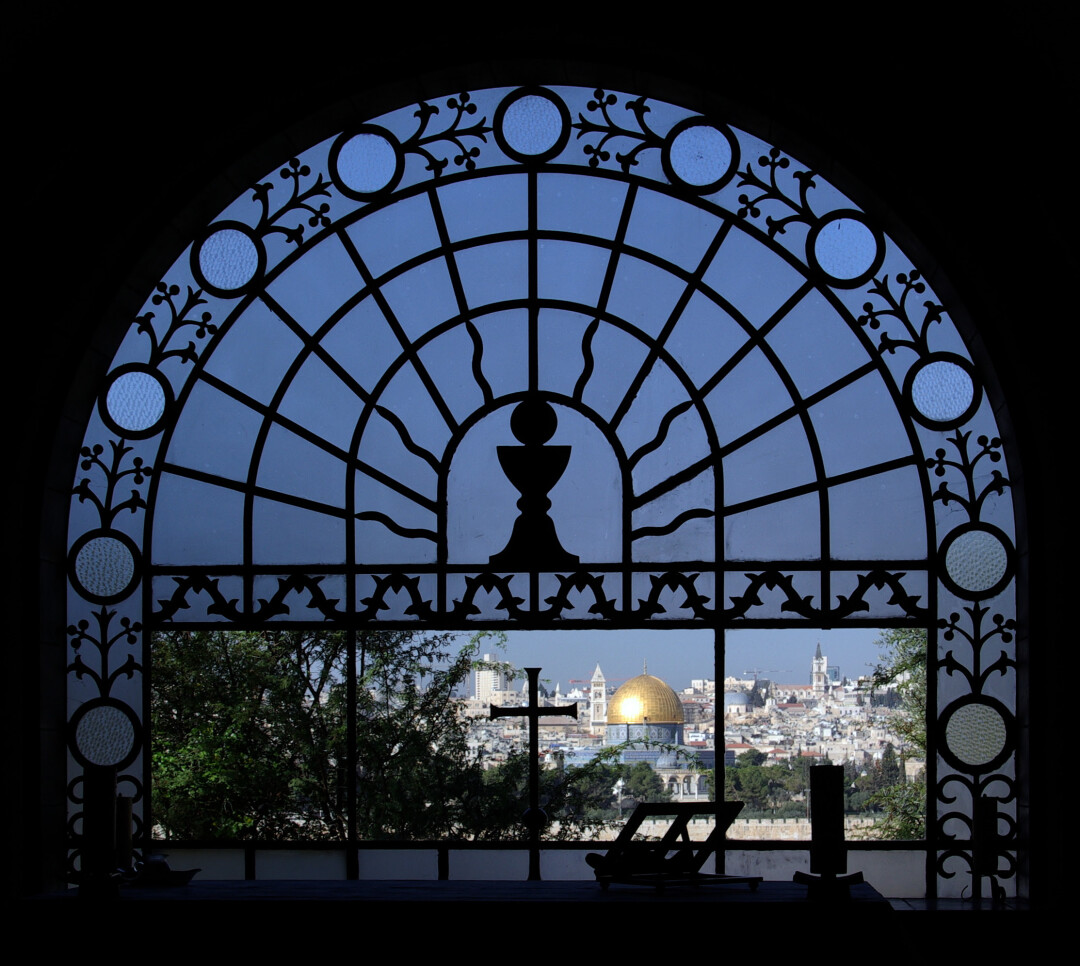 View from Dominus Flevit (The Lord Wept) Church - On the Mount of Olives

Jesus Wept

Jesus wept at Lazarus' tomb (John 11:35). He also wept on Palm Sunday as he rode the donkey down the Mount of Olives and saw the temple spread out before him. The King had come to bring peace, but his peace was rejected. Read Luke 19:28-48. May the Spirit open our eyes to see our King and welcome him into our hearts.

We Weep

Our readings from the psalms (read Psalms 38-41 here) are all prayers from a weeping King David. The closing words show the variety of emotions that can go through the heart of a believer. As you go through these emotions, know that you are not alone. Let us join David and turn to the LORD for help.
Note that these last two are Messianic Psalms.
Psalm 40:6-8 is quoted in Hebrews 10:5-10. Jesus came to do the Father's will.
Psalm 41:9 is a "typical prophecy" of the Savior. What happened to King David with the betrayal of Ahithophel is a type or picture of what happened to Jesus at Judas' betrayal.
As you read these last two psalms, hear the Savior's voice speaking through King David. Yes, we have a Savior who wept. We have a Savior who understands our pain and sorrow. We have a Savior who claimed the enormous weight of our sin and guilt as his own and carried it to the cross. In our guilt, in our pain, in our sorrow, we are not alone!

With the Lord Jesus walking with us, we can claim the doxology or song of praise at the end of Book 1 of Psalms as our own song of praise.

Praise be to the LORD, the God of Israel,
from everlasting to everlasting. Amen and Amen.