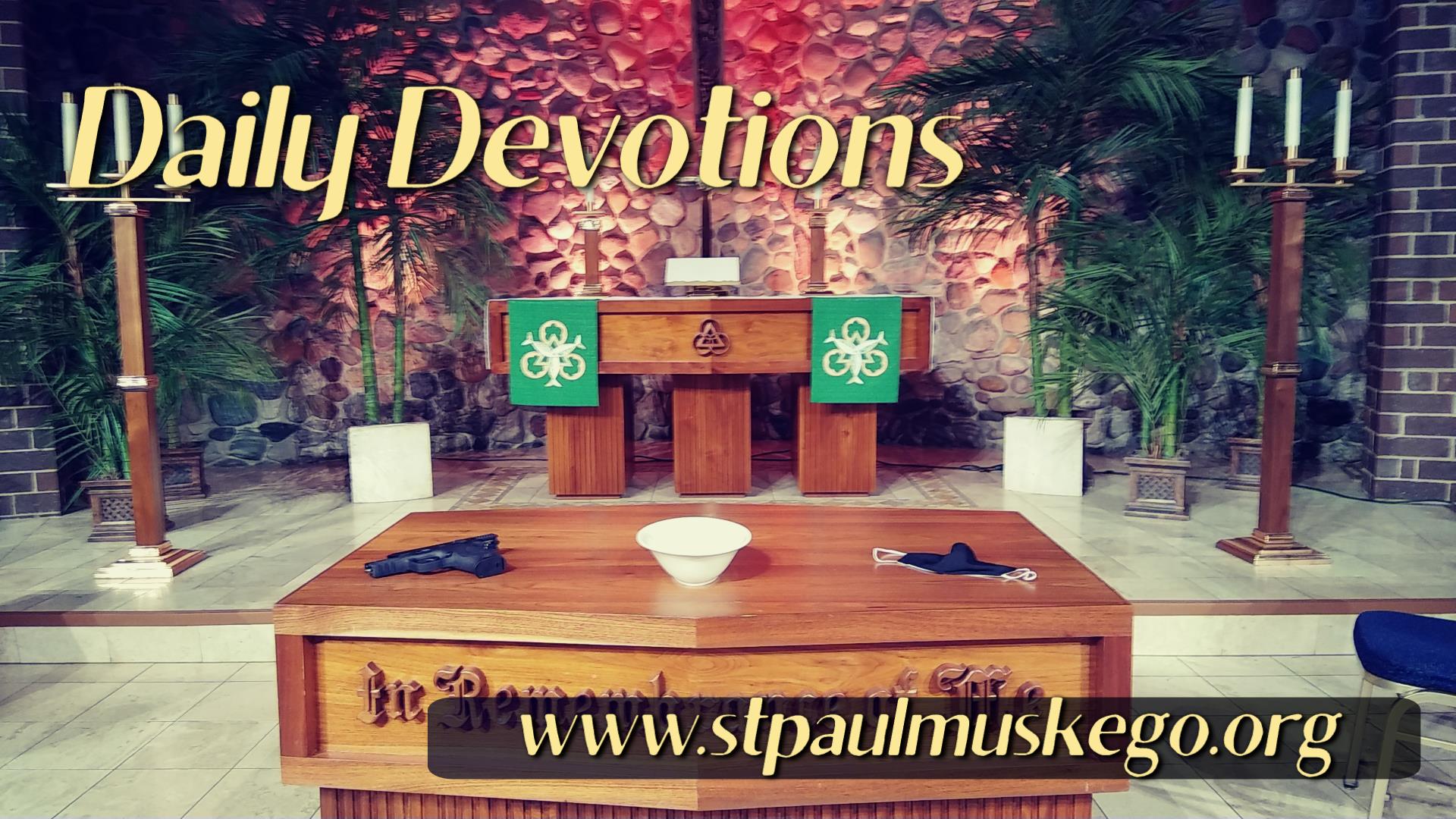 The refrain in Jeremiahs' prophecy isn't a pleasant one. "Sword, famine and plague." Repeated 15 times! Yet, the LORD had a loving purpose. Watch today's devotion here and then read Jeremiah 19-21 (click here) and Hebrews 11:15-40 (click here)

Unexpected Message Series

This weekend we will conclude our message series on Jesus' parables. Here are the links to the previous messages to share them with a friend or review for yourself.
Subscribe to our YouTube channels to be informed when new videos are posted:

Change the Narrative

This Sunday evening at 6:30 pm, Awake and Alive, a ministry for young adults, will feature author Amber Albee Swenson speaking about our self-talk. All are invited to this Zoom event. Learn more and register here.


Responding in Faith to Abuse

A member of my small group, a retired health care professional, mentioned that the Responding in Faith to Abuse seminar from last Saturday helped her get a better understanding of abuse and how we can respond. A representative from a women's center wrote: "I was pleased to see men in the room... I believe that the Bible clearly demonstrates Jesus' heart for mistreated and discarded women. The desire of this church body to live that out is very encouraging."

The entire seminar is available online:
Register with Pastor Bonack ( ) for the November 7th follow-up seminar that will provide training to those who want to help.

Mindful Moments is a four-part educational presentation offered by Christian Family Solutions. "Our mental health experts share tools for success that can be applied at home, school, or work. This month program manager, Karen Fischer, LPC, will share practical skills and strategies for mental wellness in adults and answer questions that you have. Mark your calendar for December 10th as we focus in on mental wellness in teens!" Register for the November 12 webinar here.

Other resources