"If only we had had a prince like what Ezekiel saw." Perhaps that is what the exiles thought as they heard the prophet's vision in Ezekiel 45-46.

The kings and princes of Judah had often oppressed the people. The LORD's plan for his people when he brought them out of exile would include freedom from unfair business practices ("accurate ephah") and stolen inheritances. The prince would be the spiritual leader of God's people.

There were godly princes when the Israelites came back from exile more than 40 years after Ezekiel received this vision. However, by the time of our New Testament lesson (John 18:15-40), those leaders were once again oppressing the people and rejecting God's plan. They handed Jesus over to the Romans to be crucified. They rejected their King!

As you read the events of Maundy Thursday evening and Good Friday, the map below can help you walk with our Prince who is the ultimate fulfillment of Ezekiel's prophecy. Rather than oppress us, our Prince has taken the oppression of our sin upon himself and given us an eternal inheritance in our heavenly Promised Land.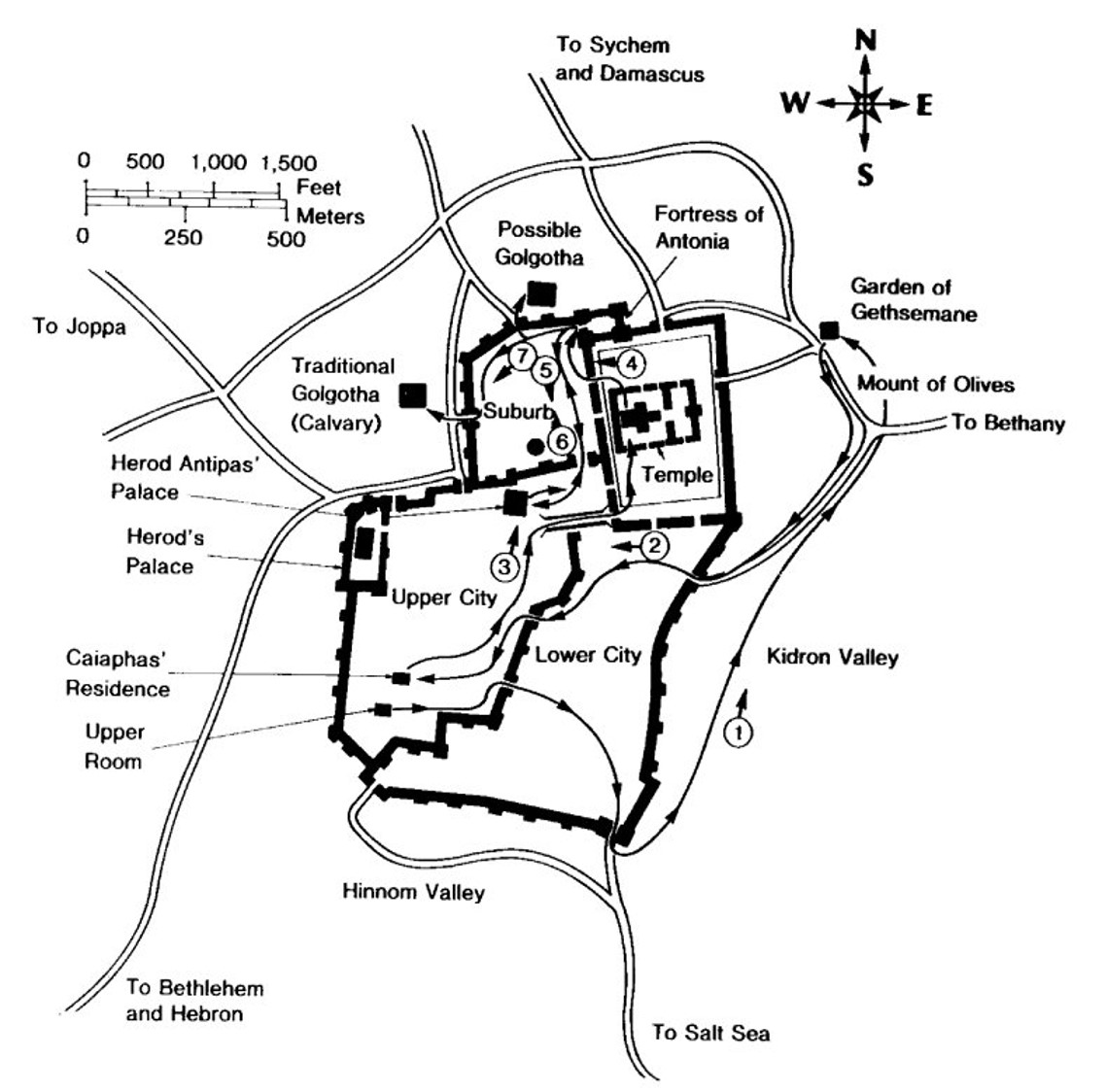 ADVENT PLANS

We will not have Wednesday Advent services this year, but we will have our regular Wednesday worship at 7 pm. This is the same service from this past weekend with Pastor Nate speaking about the need to be "Awake and Alive" as we await Jesus' return. Attendance is often about 25 people, which allows for maximum social distancing for our worshippers.

We designed our Advent Devotionals "HIs Name is Jesus" to take the place of the typical mid-week Advent service. Click here to join in this 20 minute devotion called "Isaiah's Hope."

Our new website makes it very easy to share this experience with others. Click here and see how you can be a digital missionary.

A group called WELS Creatives interviewed Mike Westendorf about our advent devotions. Click here and scroll down to "Advent Mini-Movie" #234 to listen to the podcast.

Small Group Communion

If you would like to take small group communion, stop by the church at 10:20 today. There are still many slots available at that time. Or join us at 8 pm after the Wednesday evening service.

God bless your service to our Prince today,

Pastor Pete