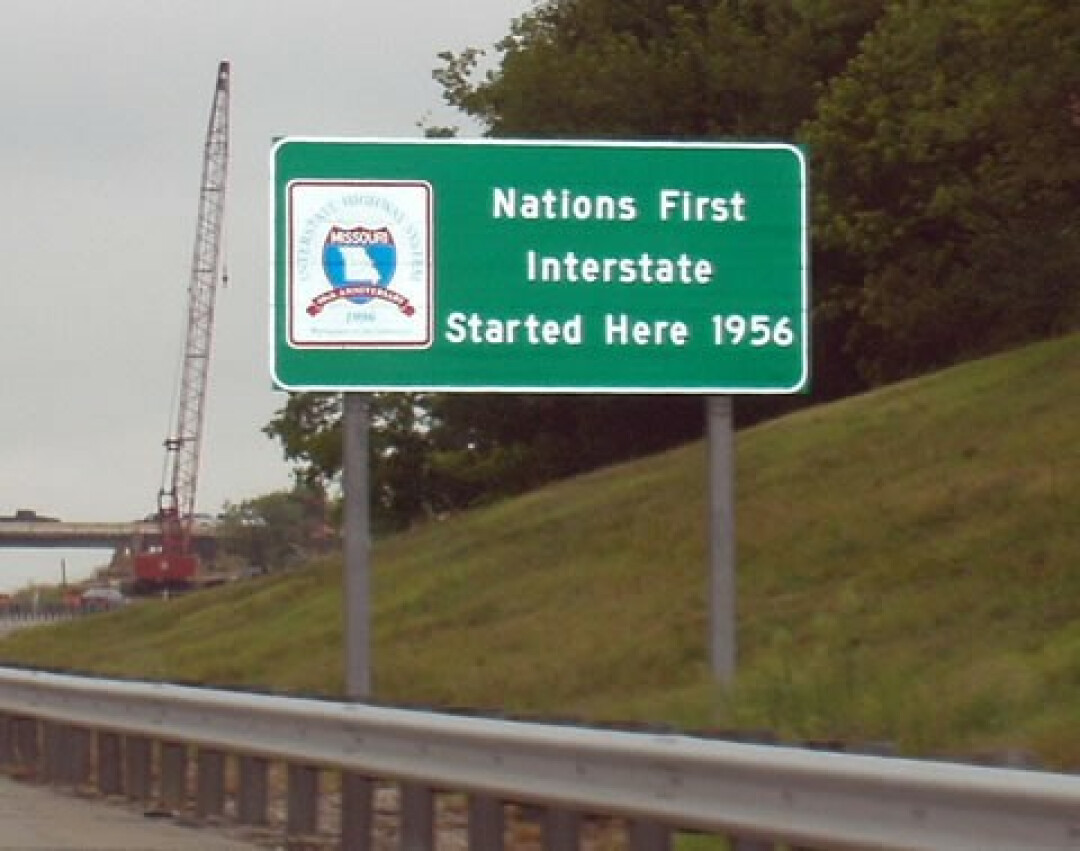 Two days after I was born, on June 29, 1956, President Eisenhower signed the interstate highway legislation to provide safe, rapid transportation across our country. Just six weeks later, on August 13, the first construction project of the interstate highway system started in St. Charles County, Missouri, just a few miles from where I was called to serve a new mission start.

Those two facts tie my life to highway construction.

Our two lessons tie all our lives to highway construction.

In our Old Testament reading (Isaiah 34-36), the LORD promises to build a highway, a safe way for us to cross through the desert of this life to our eternal home. Perhaps Jesus had this picture in mind when he told the disciples, "I am the way, the truth and the life" (John 14:6).

The need for this safe highway is made plain by the warning of judgment in Isaiah 34 and the danger that King Hezekiah faced in Isaiah 36. We deserve God's judgment. The challenges of this life are too great for us. In Christ Jesus our Savior, our God has built a safe Highway for us through this desert life.

We are here to encourage each other on this highway, strengthening feeble hands and unsteady knees (Isaiah 35:3 & Hebrews 12:12).

This call to encourage each other is the message of our New Testament lesson (Titus 1:1-2:11). The Apostle Paul wrote this letter after he had been released from prison in Rome (recall Acts 28 and see map below). After that imprisonment, Paul founded congregations on the island of Crete where he left Titus to finish the work of organizing the congregations.

It isn't easy starting a new mission. Titus needed to find reliable leaders who would help others to stay on the Highway. That's the message of Titus 1. In Titus 2, Paul reminds us that, no matter what our place in life as an elderly person or a young person or an employee, we are here to help others on this Way. Notice a repeating theme:
so that no one will malign the word of God.
so that those who oppose you may be ashamed because they have nothing bad to say about us.
so that in every way they will make the teaching about God our Savior attractive.
Life is really all about the Highway that our God has built for us, and us inviting and encouraging others to walk on this way to a place where "gladness and joy will overtake [us] and sorrow and sighing will flee away" (Isaiah 35:10).

Prayer: Father in heaven, when I'm filled with fear, remind me that your Son is the safe Way to my eternal life. Nothing can separate me from his love. Send your Spirit to strengthen me when I am stumbling. Use me today, at home, at work, at school, to help those around me to walk safely on this Way. Amen.