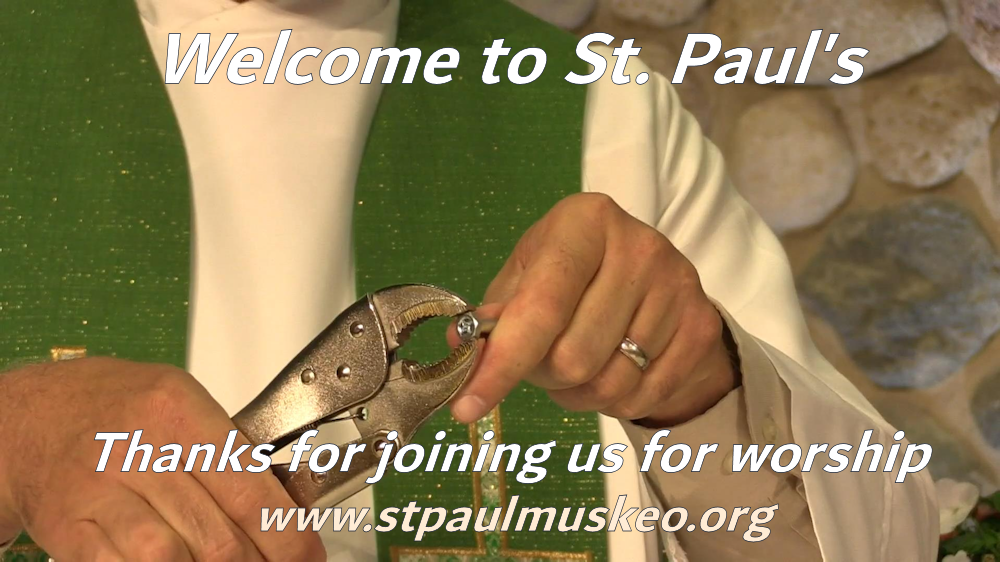 Our Traditional Weekend Worship is available for viewing here. We are continuing our message series on the last five chapters of Romans entitled In View of God's Mercy. Today it is our prayer that our God does the impossible in us - that he enable us to "Love Unhypocritically."

The Bridge will be live-streamed at 10:15 am. Click here.

This week's Kids Club Family Lesson (click here for resources or see attached) studies the miracle of unhypocritical love that David has for King Saul.

God's Timing and God's Promises

Our Old Testament reading (find 2 Kings 8-9 here) begins with a "God-incidence." It certainly is not a coincidence that the woman whose son was restored to life (2 Kings 4) steps into the king's presence at just the right time.

The reading continues by taking up what appeared to be a promise of God that had failed. When Elijah was at his lowest point (1 Kings 19), the LORD had promised Elijah that he would anoint Elisha as his successor, Jehu as king of Israel, and Hazael as king of Syria. He anointed Elisha, but not Jehu or Hazael. At least fourteen years pass. When God's timing was right, the promise that seemed to have been forgotten was fulfilled. Elijah's successor anoints Jehu who will bring God's judgment on Ahab's idolatrous family and Hazael who will bring God's judgment on the idolatrous nation of Israel. "No word from God will ever fail" (Luke 1:37).

Our New Testament reading (find Romans 9:30-10:13 here) continues to deal with the same issue: Did God's promise fail? Why did Israel, God's Old Testament people of promise, by and large reject Jesus as the Savior? They "stumbled" over Jesus because they did not see a need for his righteousness or perfection in God's sight.

The majority of Israelites stumbled in the same way that people do today. When you ask most people, "Why do you think that you will go to heaven?" they will answer, "Because I'm a good person." People naturally try to use obedience to the commandments to save themselves. They seek "to establish their own righteousness and do not submit to God's righteousness" (Romans 10:3).

Prayer: Lord, we stand in humility before you. In worship today, we will see that we fail to obey one simple command: Love. We have no righteousness or perfection of our own to offer you. Lord Jesus, by faith we claim your righteousness as our own, your perfect life lived as our substitute and your innocent death as payment for our sin. Send your Holy Spirit to us that we also trust your timing in our lives. "No word from God will ever fail" (Luke 1:37). Amen.