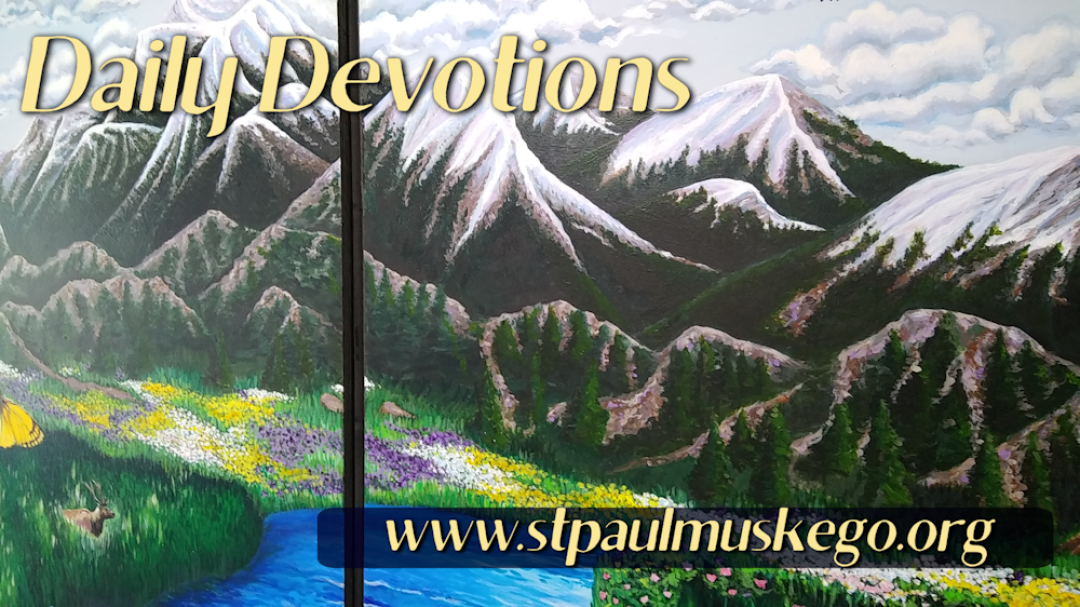 Our devotion today uses the mural in our school hallway created by St. Paul's member Prof. Kristin Gjerdset and other artists from Wisconsin Lutheran College. Watch it here.

The Old Testament lesson provides us with perspective. Isaiah foretells the LORD's judgment in time and at the end of the world (Isaiah 24). All seems dark and gloom, but for the believing remnant the judgment day is good news.

They raise their voices, they shout for joy;
from the west they acclaim the LORD's majesty.
15 Therefore in the east give glory to the LORD;
exalt the name of the LORD, the God of Israel,
in the islands of the sea.
16 From the ends of the earth we hear singing:
"Glory to the Righteous One" (Isaiah 24:14-16).

At times, the world can seem incredibly dark, but God gives us a glimpse of the mountain top, the Mountain of the LORD, where death will be swallowed up and tears are gone (Isaiah 25:6-9).

With that promise of eternal safety before us, we have this conviction now:
You will keep in perfect peace him whose mind is steadfast, because he trusts in you (26:3).
Your name and renown are the desire of our hearts (26:8).
All that we have accomplished you have done for us (26:12).
Read Isaiah 24-26 here.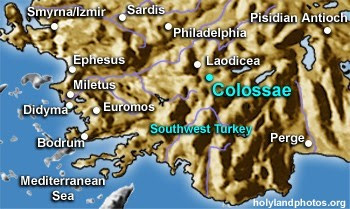 The need for the proper perspective is also evident in our New Testament lesson (read Colossians 1 here). Paul is writing this letter to the Christians in Colossae, a city in what is Turkey today, not far from Ephesus. They are being told by false teachers that Jesus isn't enough. You need something more than faith in Jesus to be good enough to enter God's kingdom. In response, Paul helps us see Jesus more clearly--that He is God who has died for us. When we are troubled by our sin, draw close enough to the picture so that all you see is Jesus. He is enough!