Finally... Grace Wins Every Time!

After two weeks of hearing that Without Grace, No One Wins (watch the July 7th message here and the July 14th message here), this weekend we were privileged to hear the Apostle Paul announce that Grace Wins Every Time! (Watch the sanctuary message here and the Bridge message here.)

It is this message of grace that Paul used to fuel the Roman congregation with a zeal for mission work. That same miracle is happening here at St. Paul's!

Mission Work through a Cool Million!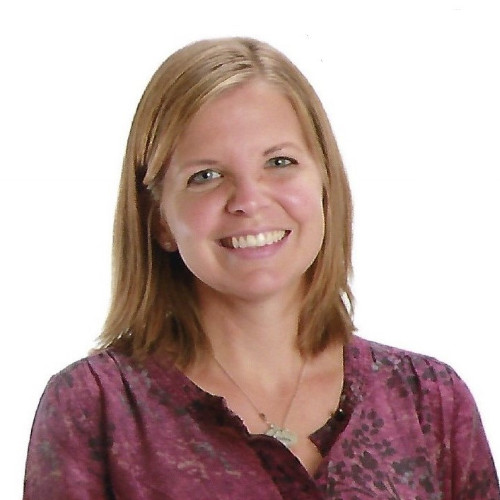 Kara Darling - Fueled by God's Grace for Mission Work
Kara, a St. Paul's member, is a mother of five young children. She is writing a daily update of her experience for the many people who gave special gifts to make this mission trip possible. I thought you would enjoy seeing her first update.

She wrote: "I will be in Malawi, Africa for the next three weeks to learn more about the culture, encourage the called workers that are here, and assist them with their Disabilities Program through teaching them more about how to help children with speech and language impairments. They currently have 1 speech language pathologist in the entire country of Malawi! I am very excited to see how God will use me during this trip to serve His kingdom."

You can read her daily reports below. You might want to read from the bottom up.
Monday, July 22
Mwaswera bwanji (Good afternoon)! We started the day learning more about the efforts of Kingdom Workers in Malawi and throughout the world. We also learned more about different WELS mission groups that are active throughout Africa. Meghan and I are here specifically to support the disability program (often referred to as Jesus Cares Ministry or JCM here). Currently, children and adults with disabilities are supported through Worship at the Cross (adapted church services), Home-Based Care Programs (including hospital transportation funds, support groups for caregivers, skills training for self-employment, and home therapy), and Special Needs Schools (boarding schools for the hearing impaired and vision impaired). Their goal is to meet the spiritual, physical, educational and social needs of these individuals. Unfortunately, about 50% of children with a disability do not attend school here.
We also had a language lesson in Chichewa by Allena, one of the Kingdom Workers. When we go to a smaller village tomorrow, we will need to be able to greet the people in Chichewa and carry on a short conversation. I think I will be doing a lot of studying yet tonight!
Allena then took us into the city because we needed to buy chitenje (wrap skirts) for when we visit smaller villages. Blantyre is a large city - about 1.5 million people live here. We are not advised to take pictures in the city, so I don't have any to show you but they have 2 way roads, many roundabouts and sidewalks. After we got our chitenje, we drove to Dirande (a township of Blantyre) that was about 5 minutes away to purchase wooden animal carvings. The difference in living conditions was quite significant. There was a funeral processional as we were leaving, and the custom is to get out of your car and watch the processional. There were many, many people in the processional.
Sunday, July 21
This morning, Meghan and I were picked up by Dan and attended Beautiful Savior Lutheran Church along with Gary and his wife, Beth, and Dan's wife, Liana (also a Kingdom Worker staff member), and their three-year-old triplets. The church itself was a beautiful large brick building. The service was much like ours at home. We used the same hymnal and followed the order of worship. All of the service was in English. The choir sang at the end in Chichewa and it was incredible. There were 5 males and 5 females and their voices filled the sanctuary.
Meghan and I in front of the church The view from outside the church Inside the church
After church, we walked to the market to purchase produce (including papaya and passion fruit!) and also went to the grocery store. We enjoyed lunch with Beth and Gary and learned more about the Central Africa Medical Mission (CAMM) team. It is really neat what they do in Lilongwe and neighboring communities. CAMM has been active in Malawi for 48 years; in 2018 they helped over 47,000 people. While they assist with acute needs, they also offer programming for pregnant mothers and preventative care for children (well-child checks, immunizations).
Here is Gary and Beth. It was wonderful to meet them!
One of my favorite parts of the day today occured when we were sitting in our backyard at the guest house in the afternoon. We were both working on things, and Martha, our day guard, came over to sit with us. She taught us many words in Chichewa. I had a sheet of paper with common words/phrases and on the last page was a song about Jesus. While she told us she didn't know that song, she sang the song to her own tune and it was lovely.
The view from our backyard
We then walked to a primary school where Dan and Liana were a part of an ultimate frisbee club. I was able to join them, although it was much more competitive than they said! It was fun to try and keep up with them for a bit (and I did catch the frisbee twice!).
Friday, July 19/Saturday, July 20
Creed, the kids and I met Meghan in Racine at 5:30 AM and continued to O'Hare. Meghan is a speech language pathologist and lives in Detroit, MI with her husband. Her parents currently live in Cedar Grove, WI (which is where my parents grew up!). While boarding the plane in Chicago, someone I knew was just a few people in front of me. Her name is Hannah and she is a friend of my cousin's. She works as a social worker at St. Marcus in downtown Milwaukee and was on her way to Lilongwe, Malawi to visit with Pastor John Holtz (whom our church supports). It was nice to have another person to help navigate through the airports!
Our flights went very well and we arrived in Blantyre, Malawi around 5:00 pm on Saturday their time (we are 7 hours ahead of CST time). Dan Tyrell (local Kingdom Workers staff - Africa Program Manager) and his visitor, Gary (works with the Medical Missions team in Lilongwe), picked us up and brought us to the guest house. It is a really nice home for volunteers to use when visiting and also houses staff offices.