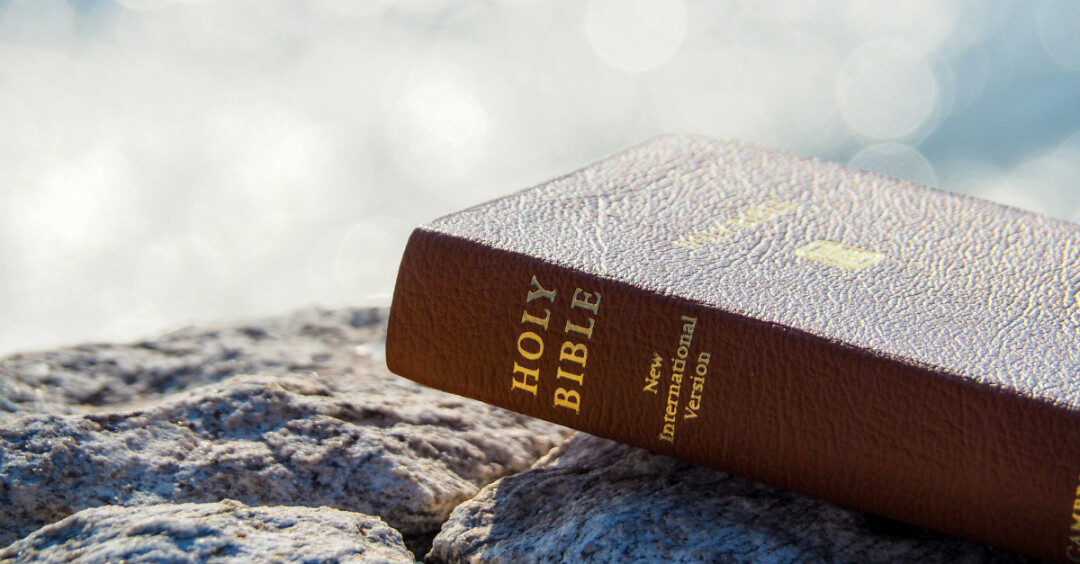 National Police Week begins on Sunday. We honor those who serve and especially those who have died in the line of duty. In my training as police chaplain, I've learned that the greatest fear is not that you will be injured or killed, but that your failure will cause the death of fellow police officer.

That is the burden that David was carrying in our Old Testament lesson for today (1 Samuel 22-23). As he was fleeing for his life from King Saul, he stopped to get help from the Priest Ahimelech. That decision cost Ahimelech his life. When the news reached David, it must have been one of the darkest days of his life.

David's friend Jonathan could not take that pain away or protect him from his father's murderous jealousy, but he could "help him find strength in God" (1 Samuel 23:16).

So often we would love to be able to take the pain away from someone—whether it be the physical pain from illness or injury or the emotional pain like what David must have been experiencing. But our call is often simply to be a Jonathan who helps our friends and family find strength in God.




Zechariah helped me find strength in God

I've copied most of the New Testament reading below and added the comfort that I received in italics. It is my prayer that through this reading Zechariah will also help you find strength in God and give you that strength to share.

Luke 1:67-79

67 His father Zechariah was filled with the Holy Spirit and prophesied:
68 "Praise be to the Lord, the God of Israel,
because he has come to his people and redeemed them.

The word "come" in Greek is the idea that our God is watching over our souls. How it must have seemed that God didn't care. God's people had waited so long for the Messiah. There was nothing but silence for 400 years! But the Lord our God is watching and will come to help when and how he knows is best.

69 He has raised up a horn of salvation for us
in the house of his servant David
70 (as he said through his holy prophets of long ago),

God spoke through the prophets! Thank you Zechariah, for reminding me that when I read the prophets of the Old Testament, I am reading the Word that God has spoken. The prophets were simply his instruments through which he announces the message of hope to me.

71 salvation from our enemies
and from the hand of all who hate us—
72 to show mercy to our ancestors
and to remember his holy covenant,
73 the oath he swore to our father Abraham:

Our God remembers his promises! He made a covenant with Abraham. He has made the New Covenant (Jeremiah 31:31-34) with me. Though all forget, He will not forget. He forgives and claims us as his own.

74 to rescue us from the hand of our enemies,
and to enable us to serve him without fear
75 in holiness and righteousness before him all our days.

I have seen that fearlessness. A friend who battled COVID-19, who recognized this might take her life, told me of her confidence even in the face of death. Jesus has risen! Even in death we shall be rescued from our enemies!

76 And you, my child, will be called a prophet of the Most High;
for you will go on before the Lord to prepare the way for him,
77 to give his people the knowledge of salvation
through the forgiveness of their sins,

Forgiveness of sins – this is the message that removes fear. Our God is at peace with us. This is where strength in God is found.

78 because of the tender mercy of our God,
by which the rising sun will come to us from heaven
79 to shine on those living in darkness
and in the shadow of death,
to guide our feet into the path of peace."

Finish the reading (Luke 1:80-2:7) and watch the "rising sun" in the person of our Savior. Zechariah is picking up the last prophecy of the Old Testament (Malachi 4:2). God's people waited long for our God to come. But their wait was not in vain. The Messiah has come. He is coming into our lives to help us day by day in countless ways. He shall come again. Enjoy the Son today!