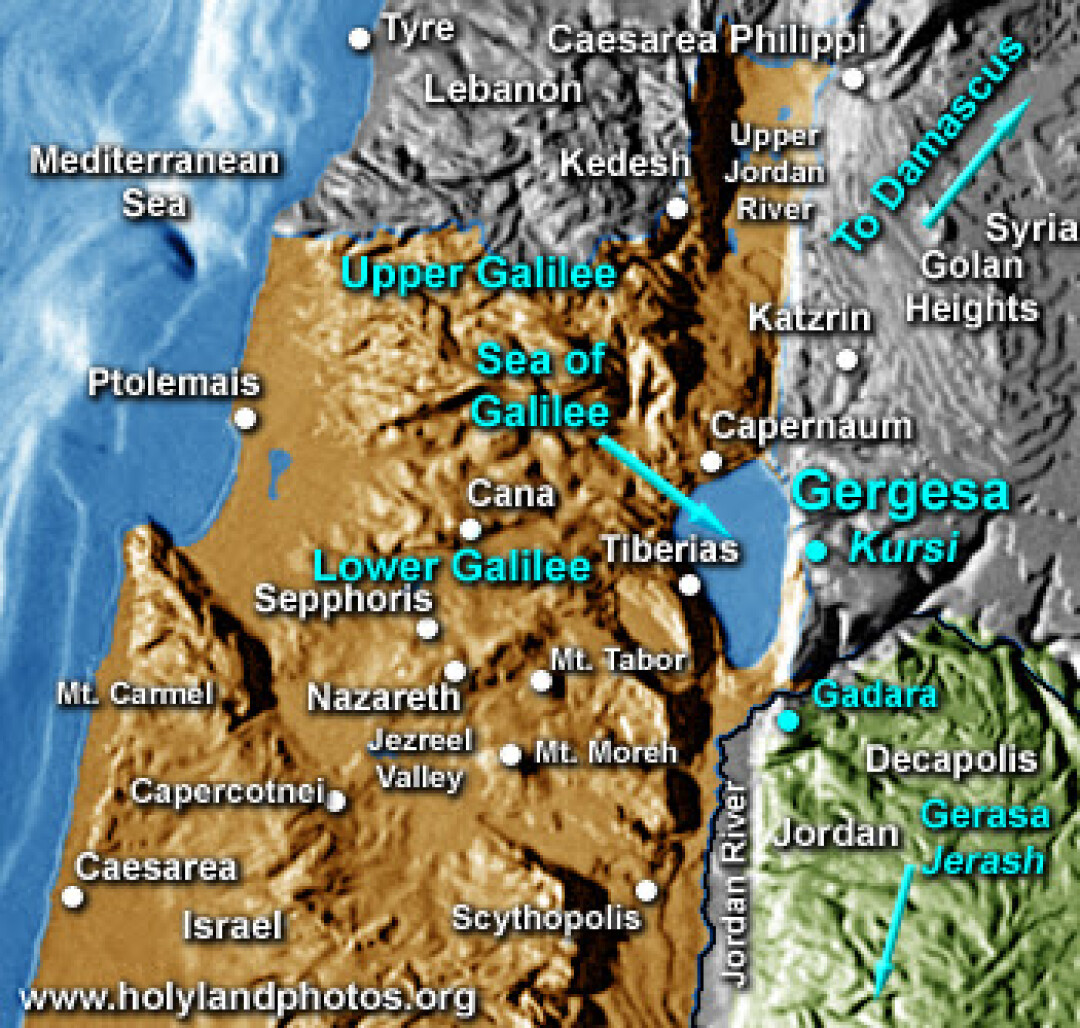 In today's New Testament lesson (Luke 8:26-56), Jesus confronted the kinds of troubles that every one of us faces.
Demons that try to control you and defeat you.
You and your loved ones are going to suffer countless diseases, many of them chronic that go on for years.
You will face your death, and even more frightening, the death of those whom you love.
Don't be afraid; just believe.

We have no promise that our demons will be miraculously defeated. We have no promise that our diseases will be cured. We have no promise that death will be cheated on this side of the Last Day.

If these things come to us, remember the Savior is present and is speaking to you personally as he did to Jairus: "Don't be afraid; just believe." By his death on the cross, the Savior proved to you his unfailing love. By his resurrection, the Savior proved his infinite power.

Holy Spirit, come into our hearts that we trust the love and power of our Savior. He will help when and how he knows best. Don't be afraid; just believe.

King David in our Old Testament lesson (2 Samuel 14-15) had reason to be afraid as he saw the ongoing family strife flowing out of his own sin ("Therefore, the sword will never depart from your house, because you despised me and took the wife of Uriah the Hittite to be your own" 2 Samuel 12:10).

Perhaps you are dealing with a crushing burden of guilt as you see how your sinful behaviors and habits have negatively impacted the lives of your friends and family. "Don't be afraid; just believe." The God of love and power continued to watch over and bless King David. He will continue to watch over us and bless us and our families in spite of our personal failings.

As our closing prayer today, let's join in David's psalm that he wrote when he fled from his son Absalom.

PSALM 3

A psalm of David. When he fled from his son Absalom.

1 LORD, how many are my foes!
How many rise up against me!
2 Many are saying of me,
"God will not deliver him."

3 But you, LORD, are a shield around me,
my glory, the One who lifts my head high.
4 I call out to the LORD,
and he answers me from his holy mountain.

5 I lie down and sleep;
I wake again, because the LORD sustains me.
6 I will not fear though tens of thousands
assail me on every side.

7 Arise, LORD!
Deliver me, my God!
Strike all my enemies on the jaw;
break the teeth of the wicked.

8 From the LORD comes deliverance.
May your blessing be on your people. Amen!