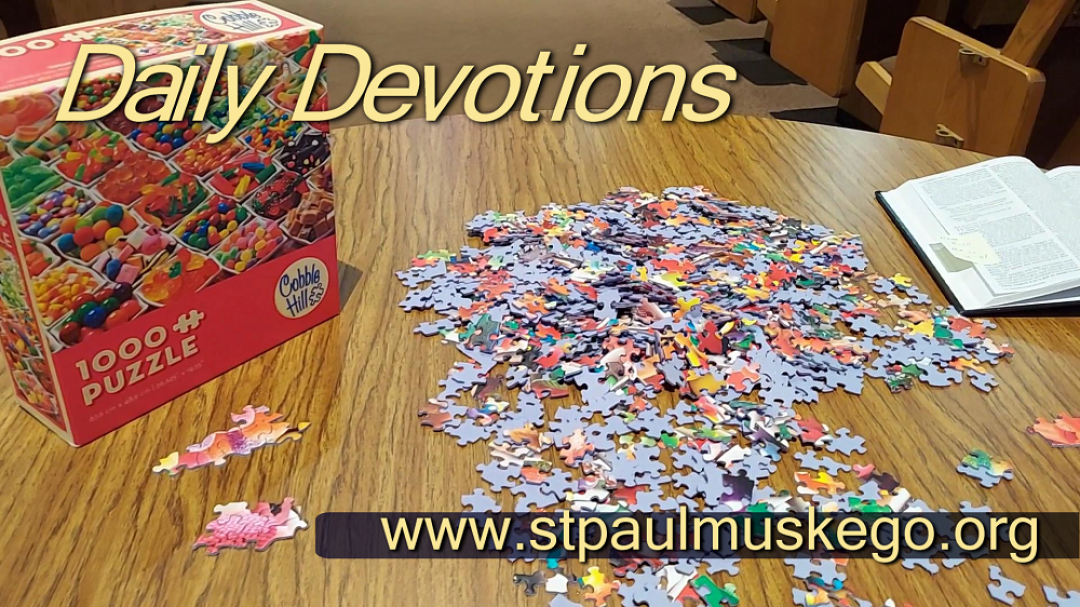 The skeptics of Jesus' day gave him an "unsolvable" puzzle about the resurrection. His answer shows the key to the puzzle is knowing "the Scriptures and the power of God." Watch a 4-minute devotion here and then read about Jesus' confrontation with the Sadducees and Pharisees in Mark 12:18-37 and the LORD's leading the Israelites as they begin their journey through the wilderness in Numbers 8-10.

Close with these words written about 250 years ago. The LORD who guided the Israelites continues to guide his people to this day.

Guide me, O Thou great Jehovah,
Pilgrim through this barren land;
I am weak, but Thou art mighty,
Hold me with Thy pow'rful hand.
Bread of heaven, Feed me till I want no more.

Open now the crystal fountain,
Whence the healing stream doth flow;
Let the fire and cloudy pillar
Lead me all my journey through.
Strong Deliv'rer, Be Thou still my Strength and Shield.

When I tread the verge of Jordan,
Bid my anxious fears subside;
Death of death and hell's Destruction,
Land me safe on Canaan's side.
Songs of praises, I will ever give to Thee. Amen.