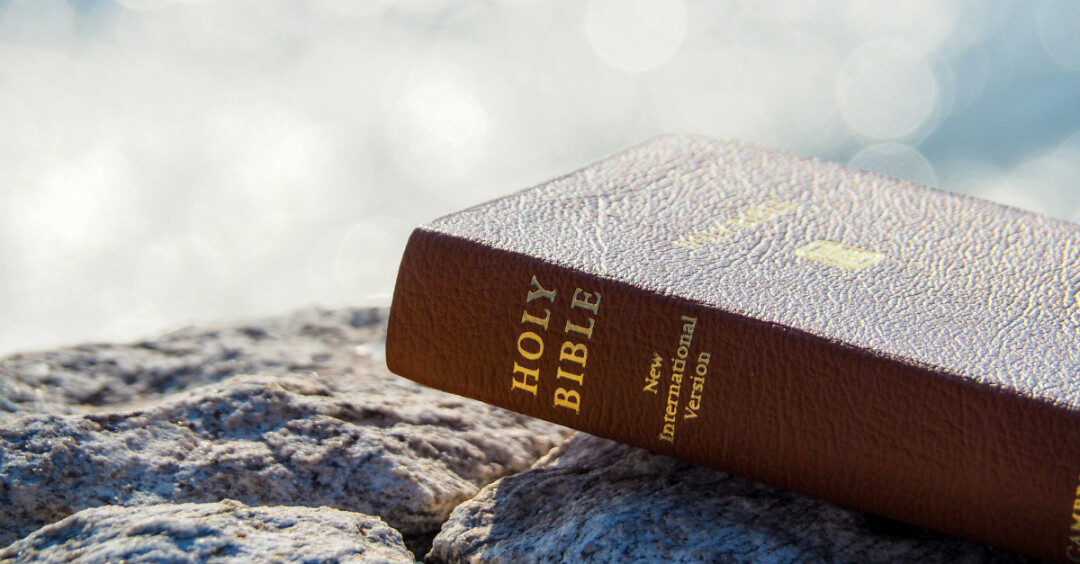 Last year when I read these verses, I was disappointed that the Taliban were taking over Afghanistan and friends were in the hospital dying of Covid.

Now, issues that I had not foreseen last year disappoint me. War in Ukraine. Sky high inflation. An uncertain economy.

What will disappoint us next year?

All I know is that in this sin-cursed world, there will always be issues that lead me to ask, "Why is this happening, Lord?"

We aren't the first to be disappointed by current events. In our Old Testament lesson (read 1 Kings 16-17 here):
The believers remaining in Israel must have been disappointed as one wicked king was assassinated by a more wicked king.

Elijah must have been disappointed. When the nation of Israel most needed him to serve as prophet, the LORD tucked him away, unused by a brook and then up in Lebanon for 3 1/2 years!

The widow of Zarephath was more than disappointed when the LORD "rewarded" her kindness to Elijah with the death of her son.

In our New Testament lesson (read Romans 4 here), Abraham was disappointed. The LORD had promised that through his descendants all the clans of the world would blessed. But he remained childless. How would that promise be fulfilled?
The solution to our disappointment? Faith. Look back at each of those bullet points.
Faith that the LORD controls the nations, even when the wicked prosper.

Faith that the LORD controls the Church, even when a drought and famine (or a pandemic or economic uncertainty) disrupt our ministry plans.

Faith that the LORD controls our lives, even when sickness and death strike.

Faith that the LORD controls all things and is always able to fulfill his "impossible" promises.
Disappointment is healed when, by faith, I see the solution: "Jesus was handed over to be crucified for the forgiveness of our sins and was raised back to life to prove that he had made us right with God!" (Romans 4:25 The Passion Translation).

This world is disappointing. There is so much that we don't understand. But when we know that the Easter Tomb was empty:
By faith we live confident in the LORD's rule of this world and our personal lives.

By faith we are prepared to die.

By faith we are able bring hope to those around us.
May our daily Bible reading increase our faith in the Empty Tomb and our Savior's perfect control of our world and of our lives. Amen.

Some Interesting History

Omri and his son Ahab were powerful. Yet they were incredibly wicked, establishing Baal worship as the state religion. We will read of God's judgment on them. Yet, to this wicked royal house, the LORD sends two of the most powerful prophets—Elijah and Elisha—to call them to repentance. Amazing grace shown toward sinners! Such tragedy that we shall see this amazing grace rejected by Omri's royal house!

The following quote from Bible Archaeology Report illustrates the truth that Old Testament history is not simply history. It is written to use history to proclaim Law and Gospel.

Omri's reign is described in only 12 verses in Scripture, which detail how he took the throne and established his new capital at Samaria. Other events from his reign were chronicled in another ancient book, called the Book of the Annals of the Kings of Israel (1 Kgs 16:27), but we no longer have this work.

One of the ways in which archaeology is helpful is in providing the historical background to the biblical text. In Omri's case, we have learned that he was a powerful king, whose dynasty stabilized the northern Kingdom, albeit for a few short decades, and who expanded his territory into Moab during his reign. Furthermore, the archaeological remains at Tirzah and Samaria affirm details in the biblical text about Omri's building campaigns.

The NIV Archaeological Study Bible concludes, "Omri was an enormously famous and successful king, yet the Bible pays him virtually no attention. Political success, in the eyes of the biblical writers, counted for very little if an individual had turned away from God."

The House of Omri in Archaeology

Below are two inscriptions that reference the royal family of King Omri. While these inscriptions don't "prove the Bible," they remind us that we are reading about people known through other sources too. The Bible is not a "once upon a time" story.