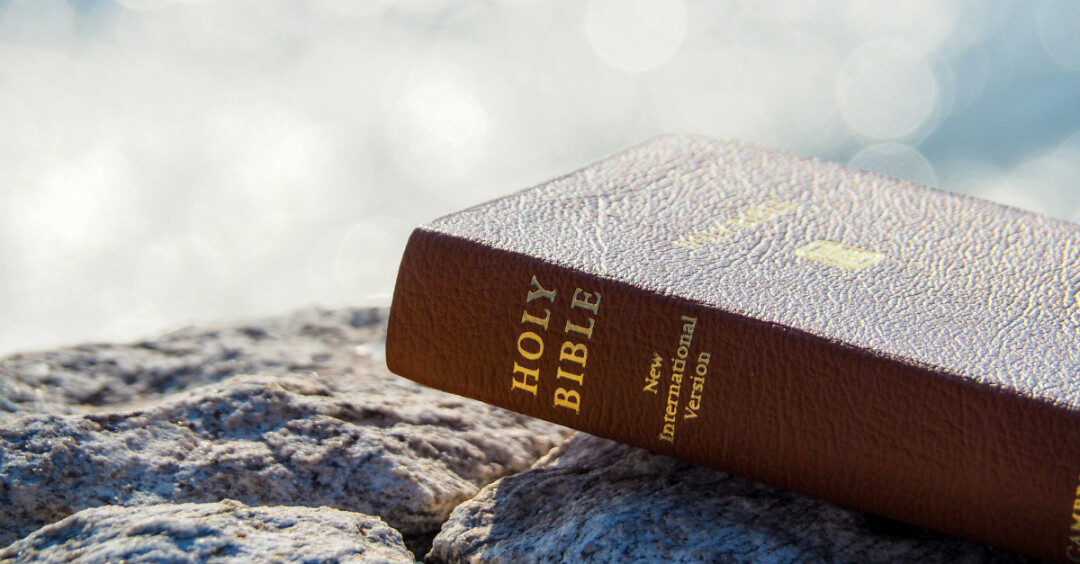 Our Old Testament lesson (Numbers 5-6) speaks of the Nazarite vow. A Nazarite was dedicated to the LORD for a period of time. A few people were Nazarites for life (Samson, Samuel, John the Baptist).

The Nazarite vow challenges me to rededicate my life to my Savior. There are five elements of that rededication in our readings for today.

Dedicated to the LORD
Cleared from Guilt – The "Test for an Unfaithful Wife" in Numbers 5 challenges our sensibilities in so many ways. I pray that we can read this section recognizing the culture of Numbers 5 was so very different than ours. Rather than stand in judgment on a culture that the LORD was regulating, let us look for a lesson for ourselves. Notice there was the possibility of a curse; but there was also the possibility of false accusations being silenced (Numbers 5:28). The application I can make for myself: Your conscience writes on a scroll all the curses of God's Word. "Guilty! Guilty! Guilty!" the scroll reads. Some of the guilt is real—things that we have done wrong. Some of the guilt is "false guilt," things that we take responsibility for that did not involve our own sin. (An example would be a person who has been abused often blames themselves for the abuse and carries an immense burden of guilt.) Watch as our High Priest washes the ink of those curses into a cup. Then just as he is about to give it to us to drink and receive these curses, the High Priest drinks this cup of guilt instead. This is what Jesus, our High Priest has done for us: "Christ redeemed us from the curse of the law by becoming a curse for us, for it is written: 'Cursed is everyone who is hung on a tree'" (Galatians 3:13). A beautiful new picture of God's forgiveness! Thank you, LORD! Dedication to the LORD flows from the joy of being cleared from guilt.
A Vow of Dedication—The Nazarite vow (Numbers 6) was voluntary. Once made, you lived with a constant reminder of that dedication. Long hair. Nothing from grapes. Because we have seen our Savior drink the cup of curses that we deserve, let us voluntarily dedicate ourselves to him. What will be the daily reminder to you of your dedication? Mine is sitting in my rocking chair, reading the Scriptures and closing the day with prayer. What is yours?
A Blessing—It is no surprise that the Christian church chose the priestly blessing (Numbers 6:22-27) to close so many of our worship services. You go out to serve with the LORD's name on you—the Father who cares for you, the Son who is gracious to you and smiles upon you, the Spirit who gives you the gift of peace with God and from that flows peace in our hearts.
A Powerful Promise—In our New Testament reading (Mark 11:12-33), Jesus told his disciples that we have a powerful promise in prayer. My first prayer as I read this promise: Lord Jesus, remove the mountain of doubt in my heart so that I might pray boldly and powerfully for others: "Your kingdom come. Your will be done."
Divine Authority—John baptized by God's authority. The Jewish leaders knew it, even though they didn't believe him. You too serve by divine authority. You are called to represent Christ in your every word and action. "We are therefore Christ's ambassadors, as though God were making his appeal through us. We implore you on Christ's behalf: Be reconciled to God" (2 Corinthians 5:20). Whether people believe it or not, they will see the power of God working in you and through you.
Prayer: Lord, thank you for equipping me for your service today. Freed from guilt, I dedicate myself to you this day. I claim anew your blessing, your promise, and your authority. I am yours. Use me so that your name is hallowed, your kingdom comes, your will is done. Amen.