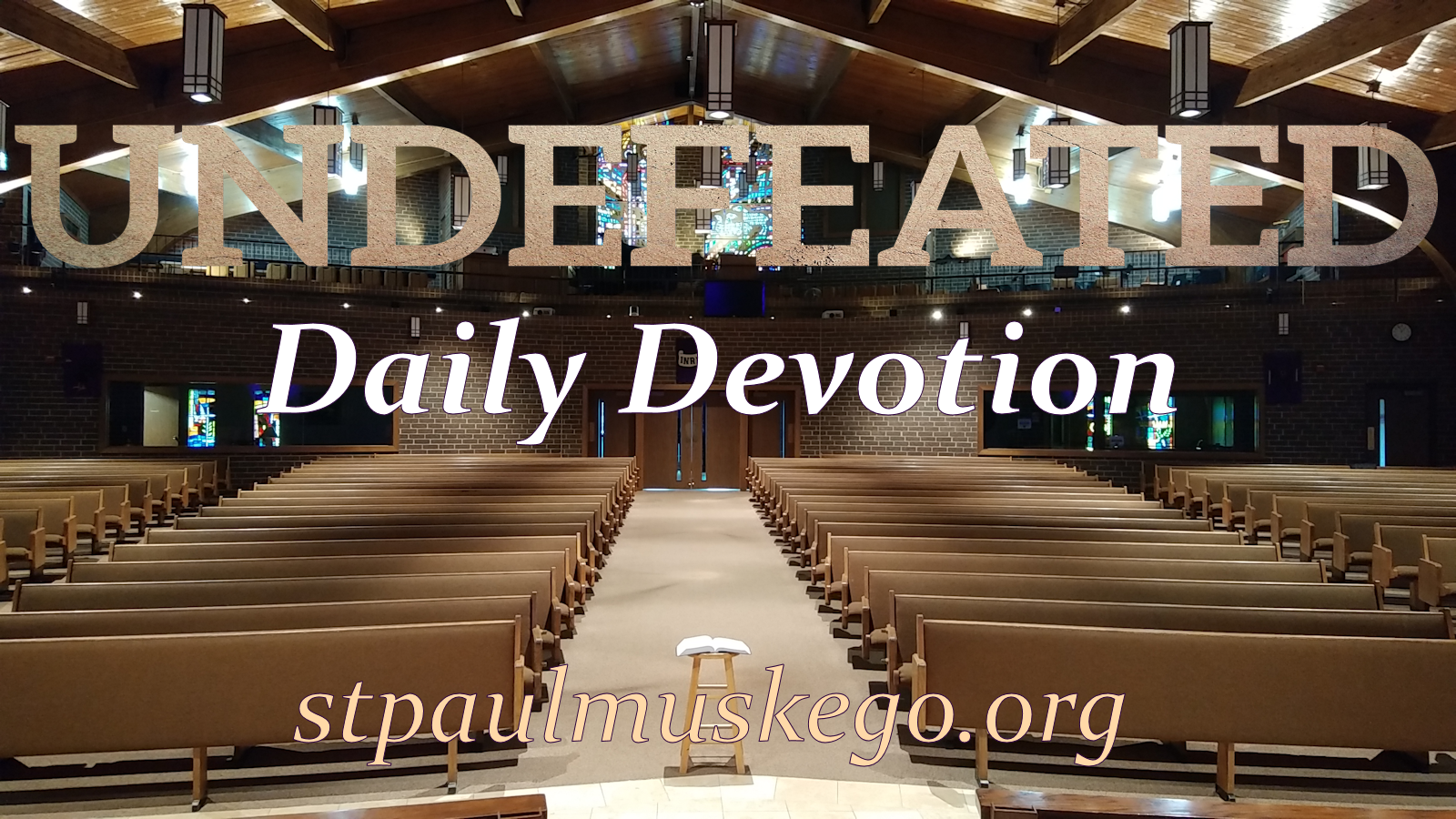 Click here or on the Daily Devotion image to watch today's devotion about the end of the Batmobile.

My prayer is that the severe isolation that we are experiencing right now will result in us appreciating more than ever the importance of staying connected with people around us. May we become like the Acts 2 church where Christians enjoyed "breaking bread in their homes and ate together with glad and sincere hearts" (Acts 2:46). Read today's New Testament Lesson, Acts 2:40-3:10 by clicking here.

Click here to find our Old Testament reading. Today we complete Numbers, where Moses deals with an unforeseen consequence of an earlier decree and begins Deuteronomy 1. This is a great place to jump into a daily reading of the Old Testament with me because Deuteronomy begins with a recap of the history of God's people from the time they left Egypt to the time they are ready to cross into the Promised Land.

Our Wednesday Lenten service will be available for viewing by 3:30 today at our online worship page (click here). The worship folder is already available and is attached. We encourage you to watch at 3:30 or 7:00 pm when you normally worship. Join in the responsive readings, sing along. Our joint worship will not really be virtual at all. As we have always done in our worship, we are joining together not only with the St. Paul's family, but with Christians across the globe and across the centuries. We are "one Holy Christian Church, the Communion of Saints."

Dear fellow saint, perfectly forgiven child of our heavenly Father, may He bless your personal worship as you join in daily reading of God's Word and as you join in worship later today.

Your fellow sinner/saint,

Pastor Pete

PS. Thank you for continuing to support our ministry by mailing in gifts or giving online. Click here to begin or adjust online giving.