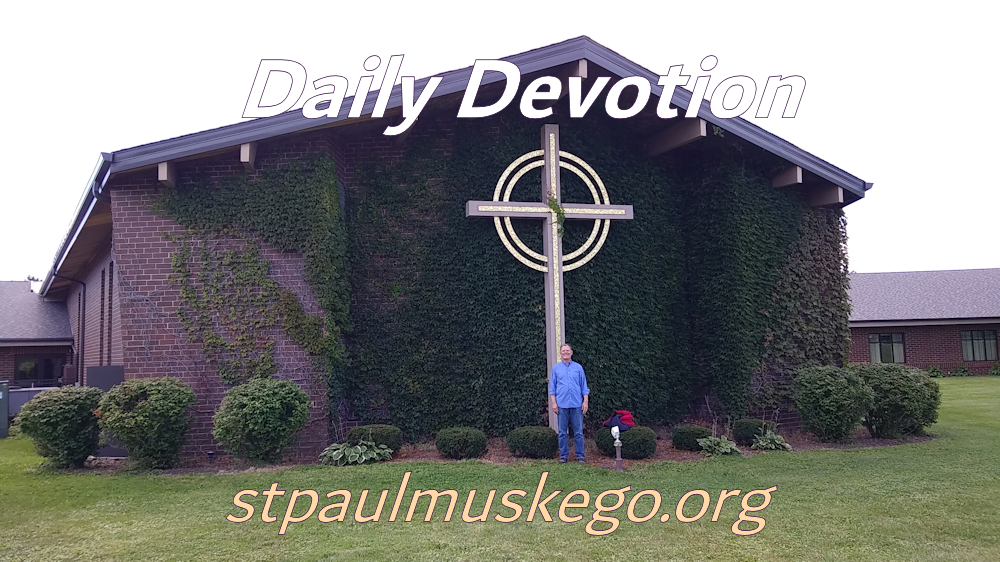 Satan wanted to tear the church in Rome apart. Eat meat or not eat meat? Worship on the Sabbath or worship any day you choose? The issues have changed, but Satan's desire to tear the church apart has not. Can we still be united as God's church even if we disagree politically? Watch the introduction to today's readings here, and then read Romans 14:1-15:6 here.

The need for a church family united against Satan's attacks is brought home to us in our Old Testament lesson (find 2 Chronicles 16-18 here). King Asa was a godly king, but he did not end well. This is one of the reasons I invite you to join me in this daily reading through Scripture - so that by God's grace we all end well.

Tomorrow's Readings

I will not be able to send an email tomorrow, so here are the links for Saturday's readings:
Romans 15:7-22 - Love in Christ calls us to accept one another. Love in Christ led Paul to dedicate is live to service to God.
2 Chronicles 19-20 - King Jehoshaphat provides a model for a godly leader facing a problem with no solution: "We do not know what we ought to do, but our eyes are on You."
Worship This Weekend

Click here for our weekend worship schedule. There will be an outdoor service at 10:30 am. Three of our teachers will be installed in the outdoor service as we prepare for school opening on Tuesday, August 25.Bring your own lawn chairs.

The online traditional service will be available here by Saturday at 5 pm.

HELPING MILWAUKEE KIDS WITH VIRTUAL SCHOOL

The Lighthouse Youth Center at Garden Homes Lutheran Church is in need of tutors to help youth with school lessons and homework assigned to them via virtual learning.

Lighthouse assists families and children by providing a safe environment and needed technology so inner city students can complete school assignments and keep learning.

Lighthouse is open and running its program with all of the safety precautions in place that are required of them: temp checks, strong cleaning procedures, less than 50% capacity, COVID admission related questions, wearing masks, etc.

In addition to the tutoring, Lighthouse is also in need of people to physically provide Friday night suppers for the children or financial help so it can obtain supper for the children directly.

To learn more about these needs and how you might help, contact Dr. Nelson (414-750-2586 or ).

God grant you a blessed weekend!

Pastor Pete