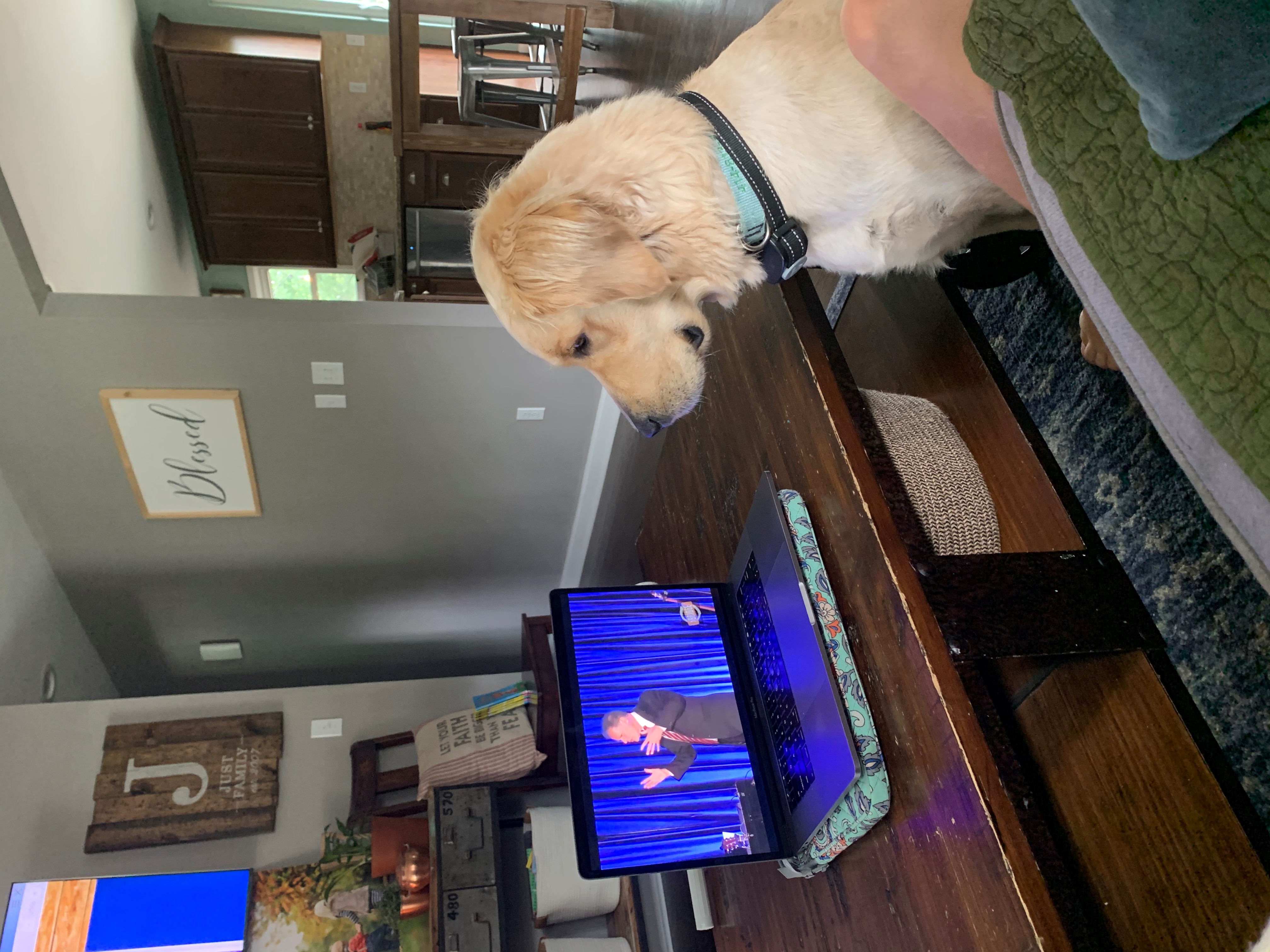 Thanks to the Just family for sending us this picture. Someone in their family was paying attention during church! :-)

It is hard to pay attention as we read through this part of Isaiah (read Isaiah 14-16 here). You might want to watch the 8 minute video introduction to the first half of Isaiah to follow the prophet's line of thought (click here).

The comfort of this "judgment on the nations" section is that the world is never spinning out of control. Our God even controls the ungodly nations around Israel. Today he controls pandemics and wildfires and hurricanes and... whatever we are struggling with.

An interesting side note is that God's judgment on the king of Babylon includes a reference to him as the Morning Star or Lucifer (Isaiah 14:12). The Lord will bring judgment on this prideful king.

In the midst of these messages of judgment is good news for God's people:
"The LORD has established Zion, and in her his afflicted people will find refuge" (14:32).
In love a throne will be established; in faithfulness a man will sit on it--one from the house of David--one who in judging seeks justice and speeds the cause of righteousness (16:5)
Our New Testament lesson (read Ephesians 4:25-5:!5 here) applies that lesson we learned in worship this past weekend. Taking up the cross means denying yourself, saying "no" to the desires of the sinful nature.

Taking Up Your Cross: Worship Links
Outdoor Service Next Sunday

We will offer an outdoor service on Sunday, September 20th at 10:30 am in place of The Bridge and 10:45 services. Bring a picnic lunch and enjoy some music together after the service.

Spiritual Growth
We hope to resume in-person Kids Club soon. Register by clicking here.
Join Pastor Nate in his next Following the Promise Bible study on Tuesday, September 29th. Register by emailing him at
Join Pastor Pete for his next GroupWork study on Thursday, September 24 at 7 pm.
God be with you as you serve him today.

Pastor Pete