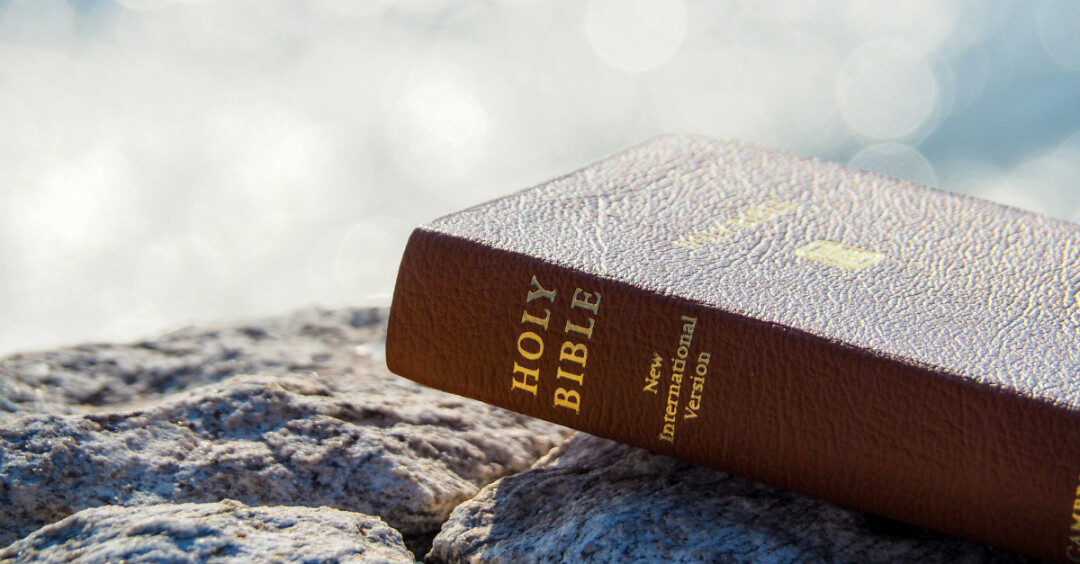 To Reconcile - To Make Enemies into Friends

For if, while we were God's enemies, we were reconciled to him through the death of his Son, how much more, having been reconciled, shall we be saved through his life! (Romans 5:10)

This passage came to mind as I read over our lessons for today. We were God's enemies. Through Jesus' death on the cross, paying for all our sins, we who were God's enemies became God's friends.

This miracle of reconciliation between us and God then becomes the basis for reconciliation between us and others. We see that in both our lessons for today.

The Miracle of Reconciliation in Marriage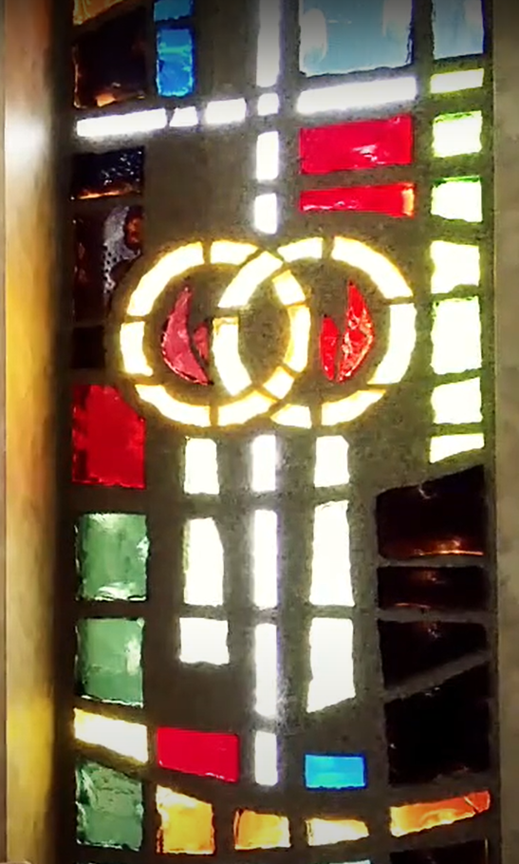 After I recorded today's devotion in the Mother's Room at church (watch it here), I saw something new! I noticed flames within the rings of the "Wedding Window."

In our New Testament lesson (Ephesians 5:15-33) Paul calls on all of us to "submit to one another out of reverence for Christ." The cross of Christ in the window unites husband and wife. But why the flames within the rings? The Holy Spirit is often symbolized by tongues of fire because of the Pentecost account (Acts 2:1-4). Paul wrote, "Be filled with the Spirit. Speak to one another with psalms..." (Ephesians 5:18) For a Christian marriage to work, we need to fan the flame of the Holy Spirit within us. The Spirit can make enemies into friends.

Let's be honest, sometimes a husband and a wife can feel like enemies. Fan the flame of the Spirit in each of your hearts. Use God's Word together. Let the Spirit empower you to "submit to one another out of reverence for Christ."

The Miracle of Reconciliation in the Church

The miracle of enemies becoming friends is also foretold in our Old Testament lesson (Isaiah 17-19). Although this is a dreary reading of God's judgment on the enemy nations around God's people, missionary miracles are foretold.
"Yet some gleanings will remain.... In that day people will look to their Maker" (17:6,7).
The people of Cush (likely the area south of Egypt) will bring gifts to the LORD Almighty (18:9).
Egypt and Assyria - the world powers of Isaiah's day with little Israel as the weak pawn between the two of them - will become nations who know the LORD. "The LORD Almighty will bless them, saying, 'Blessed be Egypt my people, Assyria my handiwork, and Israel my inheritance'" (19:25). The prophecy was fulfilled in the early Christian church when both Egypt and Assyria became areas with many Christians.
Brothers and sisters, may these promises give us hope. The LORD's saving love extended to enemy nations. He made "enemies" into his friends. May the flame of the Spirit burn brightly in each of our hearts that he enables us to see enemies becoming friends--in our homes, in our workplaces, in our schools, in our communities.

Marriage Moments

If you would like help fanning the flame of the Holy Spirit within your marriage, check out Marriage Moments.