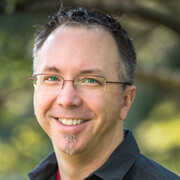 Mike Westendorf
Director of Worship Operations / Director of Video Production
Mike Westendorf serves as our Director of Worship Operations and Video Technology. Within his role in worship operations, Mike partners with the various teams that help make our in person and online worship happen, encouraging the talents and gifts of those who excel in the various roles within our church. From technology to music, Mike's job is to help others lead their roles and communities well as remain committed to communicating the freedom found in Jesus Christ. Mike is one of the worship leaders for The Bridge at St. Paul's and oversees the contemporary music program and the Bridge/Sanctuary technology teams.
In his role in video technology, Mike is responsible for helping the various teams and leaders make our Traditional and Bridge livestream content the most impactful it can be. He is principally charged with helping tell the stories of God's faithfulness through worship, discipleship encouragements and content along with the faith stories of our church. In addition Mike teaches our 7th grade confirmation bible classes and leads a small group for young adults.
Mike is a national touring Christian music artist and has released 7 full length albums since 2003 (mikewestendorf.com). He was a professional meteorologist for 25 years working with college students in a 24/7 weather forecast operation for 13 years at the University of Wisconsin Milwaukee (innovativeweather.com) and partners with St. Paul's in ministry to young adults (awakalive.com). Mike has been married since 1997 to his wife Melissa who is a teachers aide at St. Paul's They have three children, who you will often see helping out somewhere in music or behind a camera.