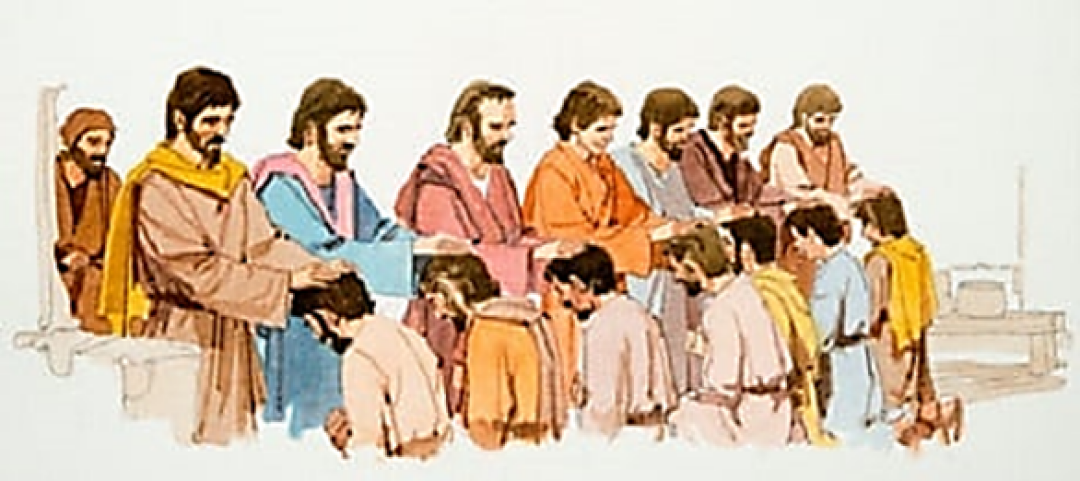 The Church Reaches Out | Acts 3:1-11; 6:1-7
Peter and John see a man who can't walk. The man is begging for money, but instead of giving money, they heal him in Jesus' name. The man walks! This is a much better treatment for the man and wonderful testimony of God's power and love. Many people who see this happen are amazed and start to follow the disciples and Jesus.

Later, Peter and John find out some of the widows in the new church community aren't getting food, so they appoint other helpers to make sure everyone gets food. No one will be left out.

As Jesus' followers reach out, as they serve and help others, more people join God's family.
God's Family Serves.
Serve the Lord with gladness, enter His courts with song;
To our Creator true praises belong:
Great is His mercy, wonderful is His Name.
We gladly serve Him, His great love proclaim. Amen.

---
Download the lesson here.