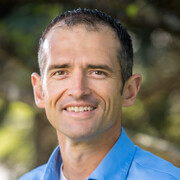 Seth Fitzsimmons
School Administrator
Office: 414-422-0320, ext. 118
Seth Fitzsimmons serves as our School Administrator overseeing our Child Care Center and Pre-Kindergarten through 8th grade school ministry. He works closely with our ministry directors, teachers, aides, Ministerial Team Leader Pastor Panitzke, and Church Administrator Randy Fink to keep our full-time children's ministries focused on our mission: By every possible means we bring every person within our area of influence closer to Christ.
His two favorite parts of serving here at St. Paul's are connecting prospect families to our teachers and core values during tours and working with an amazing group of teachers to instruct and grow our students rooted in God's Word.
He is built to serve with positive energy and lead teams and team members to go where God is calling.
Prior to serving at St. Paul's, Mr. Fitzsimmons served in Norfolk, Nebraska, and Milwaukee, Wisconsin. He is a graduate of Wisconsin Lutheran College in Milwaukee.
Mr. Fitzsimmons is married to Carrie. They have four children. He enjoys traveling with his family, golfing, and attending sporting and concert events.