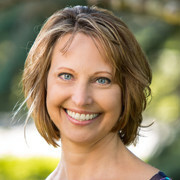 Sally Wallner
Community Outreach Coordinator
Office: 414-422-0320, ext. 294
Mobile: 414-218-5197
Sally never thought she would work for a church, yet here she is using her former career in customer service, sales and design to promote the good news of Jesus. She has been at St. Paul's since 2010.
The coolest part of Sally's job is hosting guests at worship services. Making people feel comfortable so they can connect to their Savior is her goal. She also serves with Pastor Nate in outreach ministry. She oversees the website, social media and assists with marketing. Other parts of her responsibility are organizing greeters, overseeing facility rentals, and making guest follow-ups.
She keeps a pulse on community needs by being involved with Muskego organizations and businesses. In this way she can connect resources at St. Paul's to residents in need, meeting people where they are. Through these efforts she is always looking for ways to share the good news of Jesus with others. She serves the Chamber of Commerce, the Muskego Woman's Club and her neighborhood HOA.
Sally is happily married to Neal and they have 3 adult children and 5 grandchildren. Her time away from St. Paul's ministry is spent ministering to her family; usually playing with grandchildren, hiking or boating. She lives in and loves Muskego.